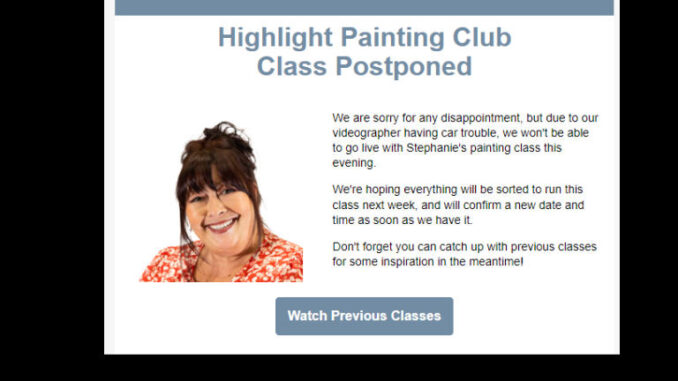 According to Highlight Crafts its CraftTV painting class programmed for today, 17th July 2023 has been postponed.
Read the press release
Postponed: Tonight's Painting Class Has Been Postponed ⏰
Highlight Painting Club Class Postponed
We are sorry for any disappointment, but due to our videographer having car trouble, we won't be able to go live with Stephanie's painting class this evening.
We're hoping everything will be sorted to run this class next week, and will confirm a new date and time as soon as we have it.
Don't forget you can catch up with previous classes for some inspiration in the meantime!
Link to watch previous painting classes: https://highlightcrafts.com/crafttv/category/paintingclub/