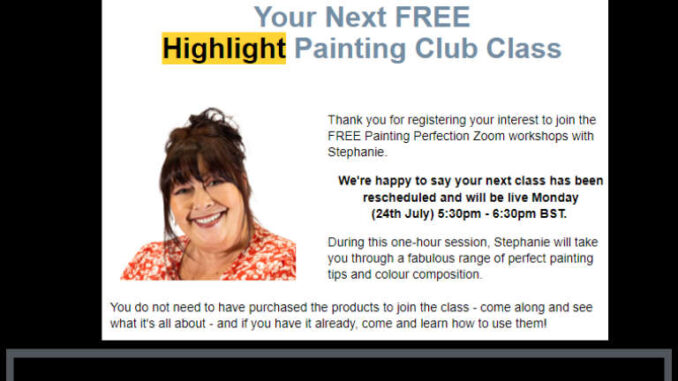 Highlight Crafts Painting Class is on Monday, 24th July 2023 from 5:30pm to 6:30pm BST.
Read the press release
Rescheduled date for the next FREE Painting Perfection Class!
Thank you for registering your interest to join the FREE Painting Perfection Zoom workshops with Stephanie.
We're happy to say your next class has been rescheduled and will be live Monday
(24th July) 5:30pm – 6:30pm BST. During this one-hour session, Stephanie will take you through a fabulous range of perfect painting tips and colour composition.
You do not need to have purchased the products to join the class – come along and see what it's all about – and if you have it already, come and learn how to use them!