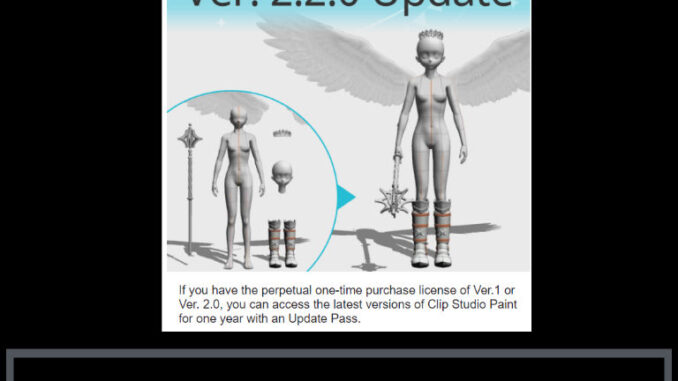 Clip Studio Paint has released a new update in Version 2 of its software. This update is termed, version 2.2.0.
Read the press release below
Ver. 2.2.0 now available! Don't miss updating to the latest version!
If you have the perpetual one-time purchase license of Ver.1 or Ver. 2.0, you can access the latest versions of Clip Studio Paint for one year with an Update Pass.
・Enhanced 3D features
・Improved Sub View
・Watermark Feature
Try out the latest version of Clip Studio Paint with the Update Pass, exclusively for users of the perpetual version.
For the iPad, iPhone, Galaxy, Android, and Chromebook apps, the update will be available from their respective stores upon completion of their review processes.
Link: https://www.clipstudio.net/en/dl/release_note/v2