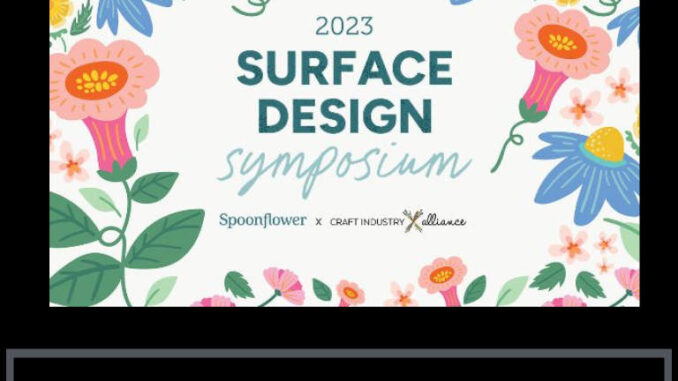 Craft Industry Alliance and Spoonflower have teamed to present symposiums on the 5th and 6th October 2023 that focus on surface design. Register at the link below.
Read the press release
Are you ready to start or grow your surface design business?
You won't want to miss our third annual Surface Design Symposium, presented in partnership with Spoonflower!
Wherever you are in your surface design journey, these two days of virtual workshops and inspiring discussions with industry pros are sure to prepare you to take the next step.
This virtual event will take place on October 5 and October 6, 2023, and will include 2 workshops, 3 panels, and a keynote!
Link: https://craftindustryalliance.org/3rd-annual-surface-design-symposium/