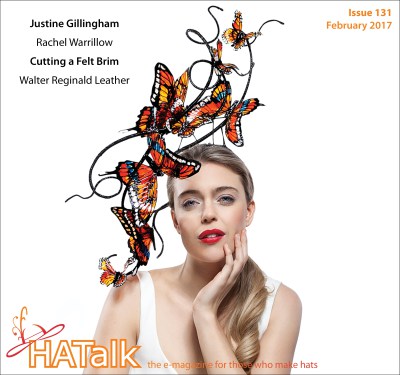 February edition of the HaTalk magazine (issue 131) is out.
Read the press release below.
HATalk Issue 131 – February 2017 features,
Justine Gillingham Millinery: Hand-painted thermoplastic headpieces from Australia.
Hat of the Month: A Valentine-inspired felt beret by Rachel Warrillow.
Supplier Spotlight: Walter Reginald Leather
How to Cut a Felt Brim: Tips for using a Guy Morse-Brown brim cutting wheel.
Advice on the best type of pins for millinery.
Link: https://www.hatalk.com/download-hatalk/