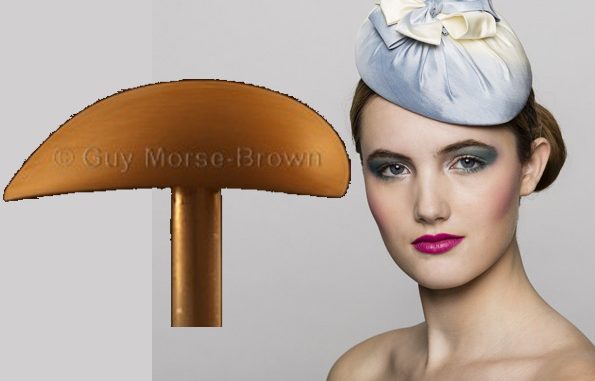 How2hats Millinery hat-block for the month of January is the Perching Beret Block – CB180.
Read the press release below.
Every month we offer a discount on one of our popular designs and this month it is the Perching Beret Block CB180.
This block measures 170mm x 150mm and the undernearth is hollowed out.
There are many variations on this style but I like how this one is a little smaller than some and comes to a nice thin point at the low end.
This can be worn to the side or to the front, as you like. You can see the block from different angles by following 
We love this fabulous beret pictured below, by US based milliner.
For the month of January you can enjoy 15% off the regular price of this block. That's just £144.50 if you live in the European Union (inc VAT) or just £120.42 if you live elsewhere in the world!
To take us up on this great offer call Owen today on +44 (0)1380 859756 or hit reply and send an email to catherine@hatblocks.co.uk and we can get yours on the workbench for you.