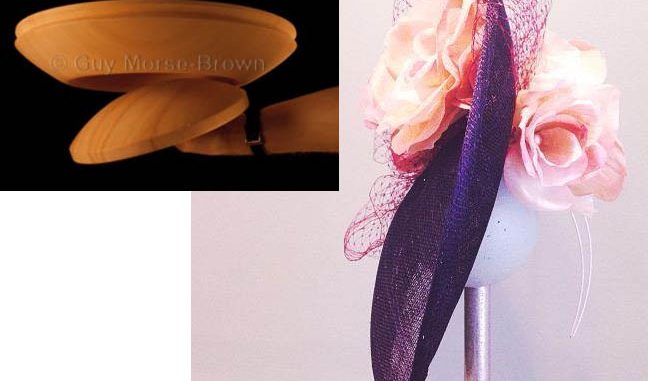 How2hats Saucer Style Block – FB23 is the hatblock for the month of March 2017.
Read the Press release below.
Every

month we offer a discount on one of our popular designs and this month it is the saucer block FB23

.
As with many of our saucer blocks, this one comes with a presser and a string groove, both making the whole blocking process very simple. This block in particular is a very versatile shape lending itself to many possibilities of size and outline. If kept at full size it is 380mm across. You can create variety by cutting to different outlines or wiring the edge and manipulating it further

. 
For the month of March you can enjoy 15% off the regular price of this block. That's only £144.50 if you live in the European Union (inc VAT) or £120.42 if you live elsewhere in the world.
To take us up on this great offer call Owen today on +44 (0)1380 859756 or send an email to catherine@hatblocks.co.uk and we can get yours on the workbench for you. 
Link: http://www.hatblocks.co.uk/block-of-the-month-march-2017/