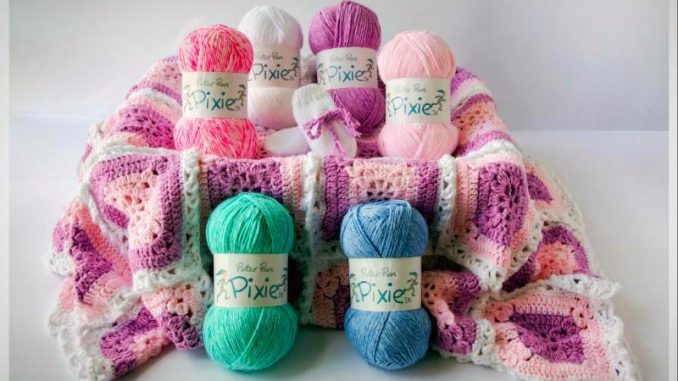 Lovely new yarn- Peter Pan Pixie DK yarn by Thomas B. Ramsden.
Read the press release below.
Peter Pan Pixie is a beautifully soft, light and cool baby yarn. The range includes classic baby pastel shades with a subtle stone-washed look and a bold candy pink. With fantastic stitch definition, Pixie produces comfortable garments to caress the most delicate of skin.
100% ultra fine acrylic. Pixie – a beautifully soft and light yarn which is ideal for layering and suitable for garments all year round. Pixie is lovely and smooth to knit – producing good stitch definition and is especially good for enhancing and defining textured patterns.  With a subtle pixilate fleck running throughout the yarn Pixie is available in 6 gorgeous colours suitable for both boys and girls.
Link: http://www.tbramsden.co.uk/catalog/yarns/peter-pan/peter_pan_pixie