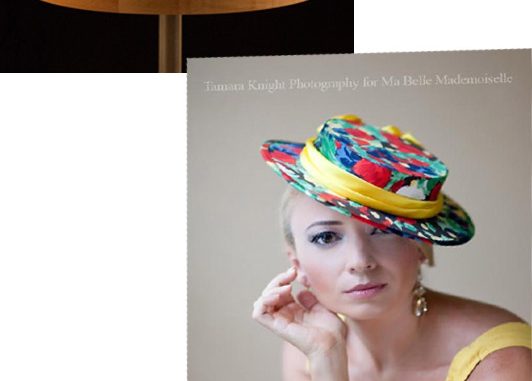 A pair of Perching Boater Blocks – BB85 and MB78 is the hatblock on offer for the month of April on How2hats.
Read the press release below.
Every month we offer a discount on one of our popular designs and this month it is the Boater combo BB84 & MB78. This is designed as a perching boater at 21″. 
The tip MB78 is low, designed especially to be a perching boater and the brim has a string groove included in the price.
For the month of April you can enjoy 15% off the price, making a set of blocks just £125.80 for the pair if you live inside the European Union or only £104.83 if you live elsewhere in the world.
The wonderful example below was made by 

Elena Ebenhack of Ma Belle Mademoiselle with photography by Tamara Knight Photography.
To take us up on this great offer send an email to catherine@hatblocks.co.uk and we can get yours on the workbench for you. 
Link: http://www.hatblocks.co.uk/block-of-the-month-april-2017/