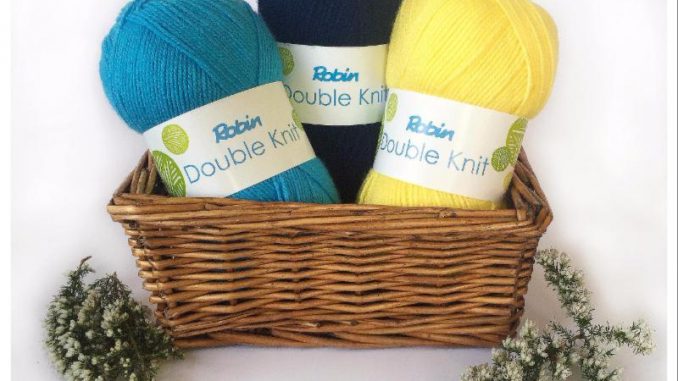 The favourite Robin yarn by Thomas B. Ramsden is now made from Dralon Acrylic.
Read the press release below.
Our Robin yarn has had a makeover! This firm favourite is now made with Dralon Acrylic which produces a much softer smoother feel and better stitch definition. A neater more compact appearance and a wider ball-band complete the new look.