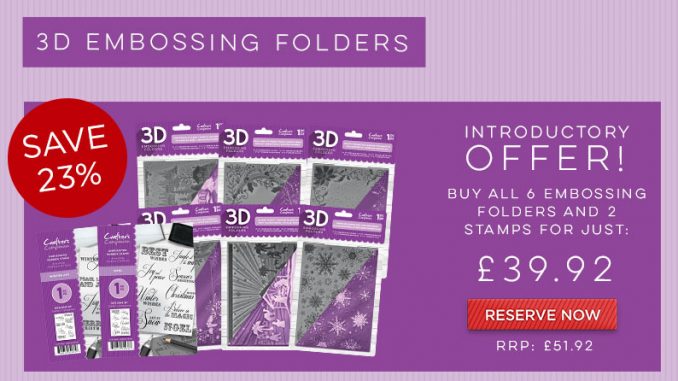 New 3D( three-dimensional) Christmas embossing folders by Crafter's companion.
Read the press release below.
We're excited to announce that you can now reserve our brand new range of Christmas 3D embossing folders and co-ordinating stamps! These fabulous folders will take embossing to the next dimension by creating amazingly detailed results with ease!
There are six new fantastically festive designs to choose from! The stamp sets are able to fit inside the frame embossing folder as well as working alone to create truly beautiful patterns.
Link: https://www.crafterscompanion.co.uk/new/new-in-papercraft/3d-embossing-folders/crafter-s-companion-3d-embossing-folders-x-6-and-stamps-x-2-christmas-collection.html