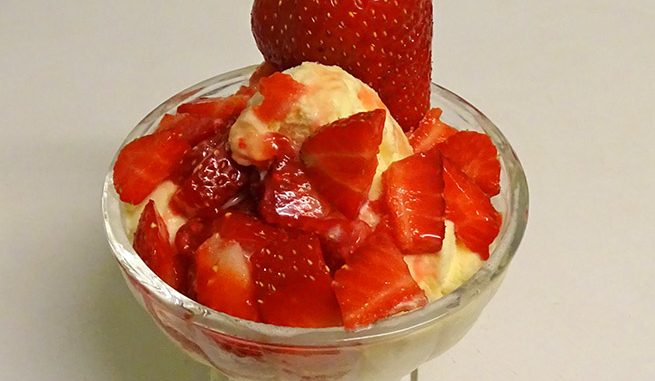 Strawberry is a good accompaniment for ice-cream. It can be used for garnishing whilst adding a fruity benefit to the ice-cream.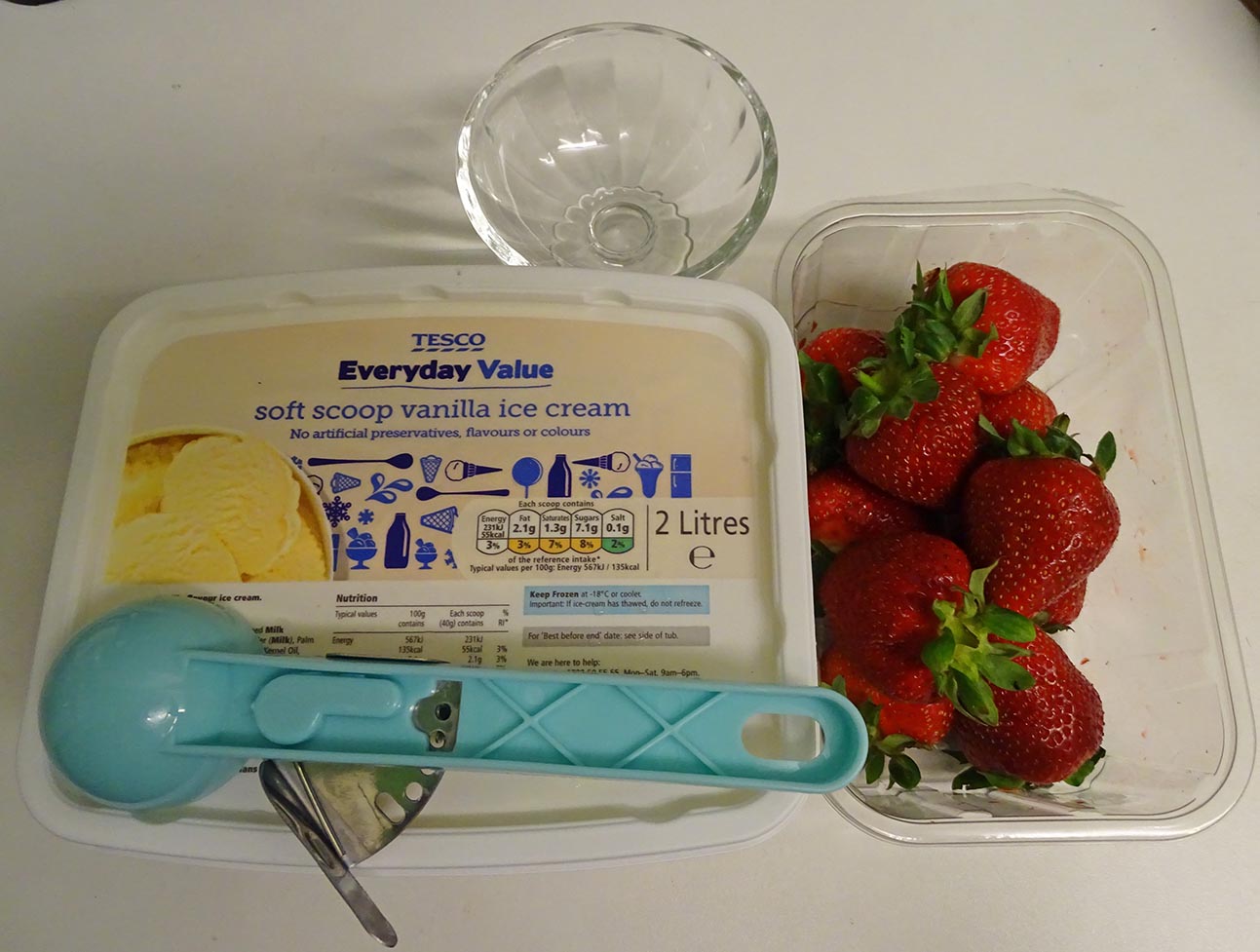 Instructions
Step 1: Wash, hull and dice the strawberries. Leave one strawberry(whole) for topping.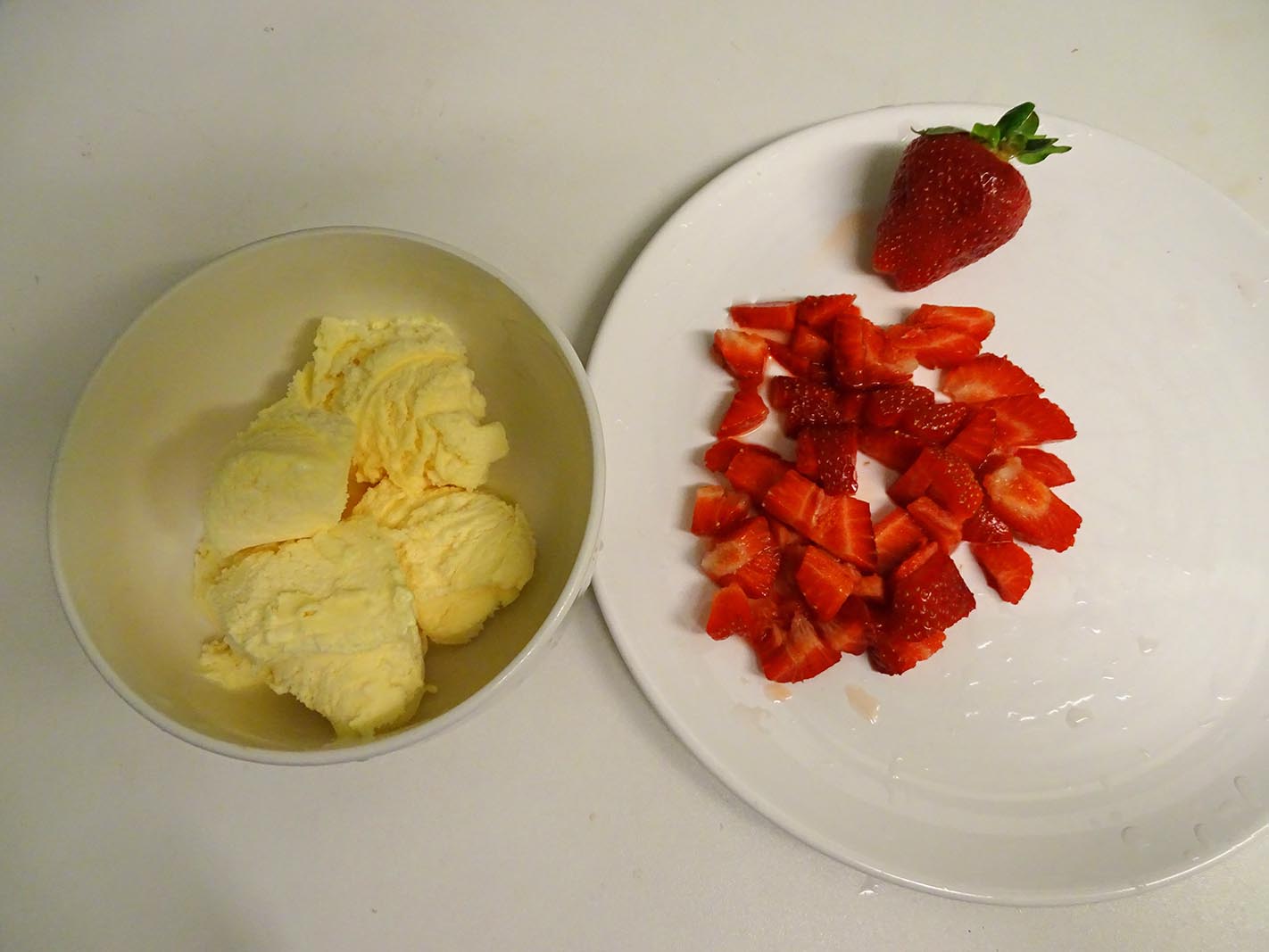 Step 2: Put diced strawberry in the ice-cream bowl(dessert bowl), add a scoop the ice-cream to the diced strawberry in the dessert bowl and then sprinkle the diced strawberries over it. Add the whole strawberry( not diced) for more garnishing effect.