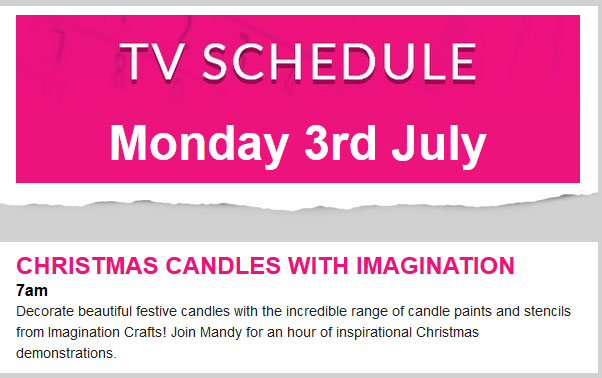 Learn to decorate festive candles whilst Imagination crafts demonstrate on Hochanda TV at 7am BST( British Summer Time) on the 3rd of July 2017.
Read the press release below.
Decorate beautiful festive candles with the incredible range of candle paints and stencils from Imagination Crafts! Join Mandy for an hour of inspirational Christmas demonstrations.
Watch Hochanda TV on,