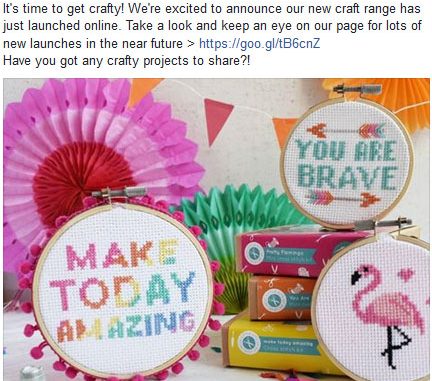 According to a post by QVC UK on its Facebook page,  they are launching their new craft products range.
See the screenshot below.
It's time to get crafty! We're excited to announce our new craft range has just launched online. Take a look and keep an eye on our page for lots of new launches in the near future > https://goo.gl/tB6cnZ
Have you got any crafty projects to share?!