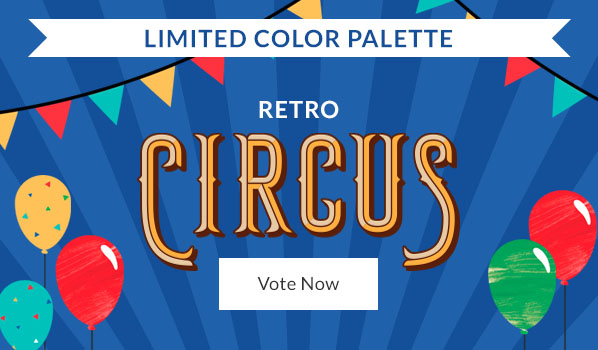 Don't forget to cast your vote for your favourite design in the Spoonflower and Operation Shower® limited color palette retro circus design challenge which closes at 3PM EDT (Eastern Daylight Time)on the 4th of July 2017.
Read the press release below.
Ladies and gentlemen, step right up to the greatest design show on Earth!
Grab your peanuts and cotton candy because we're heading under the big top with our July design challenge partners, Operation Shower®!
While there's no limit to your creativity, this month's challenge will highlight four different limited color palettes to coordinate with Operation Shower's August circus inspired baby shower!
As a big top bonus, all of the top 3 winners from each design challenge in July will automatically be in the running to be selected as a featured design at Operation's Shower Under the Big Top baby shower during the PGA TOUR's The Northern Trust tournament.
Timeline
06/02/2017: Submissions open
06/27/2017: Submissions close at 3pm EDT
06/29/2017: Public voting opens
07/04/2017: Public voting ends at 3pm EDT to determine top 25 entries
07/06/2017: Spoonflower will announce the winner
Link: https://www.spoonflower.com/contests/retro-circus-limited-color-palette-operation-shower