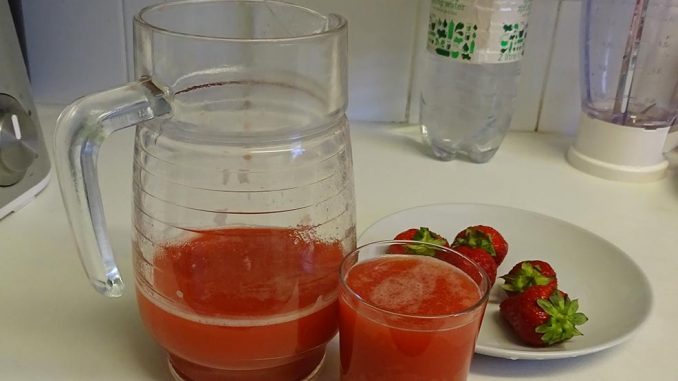 Strawberry juice drink is a nourishing drink. This is a no added sugar\honey Strawberry juice drink.
Ingredients
Strawberries
Water or sparkling water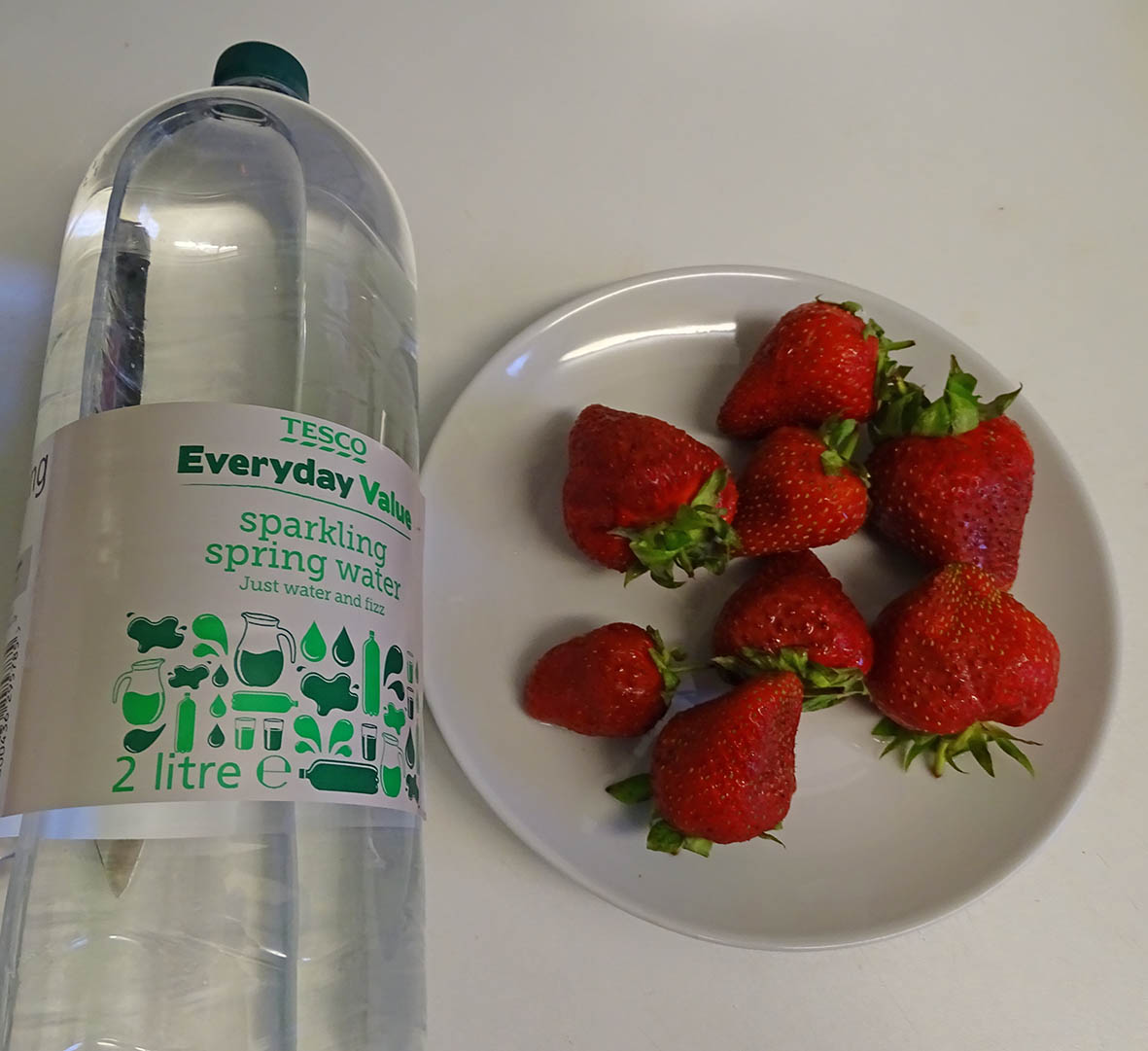 Equipment
Blender
Sieve
Jug
Drinking glass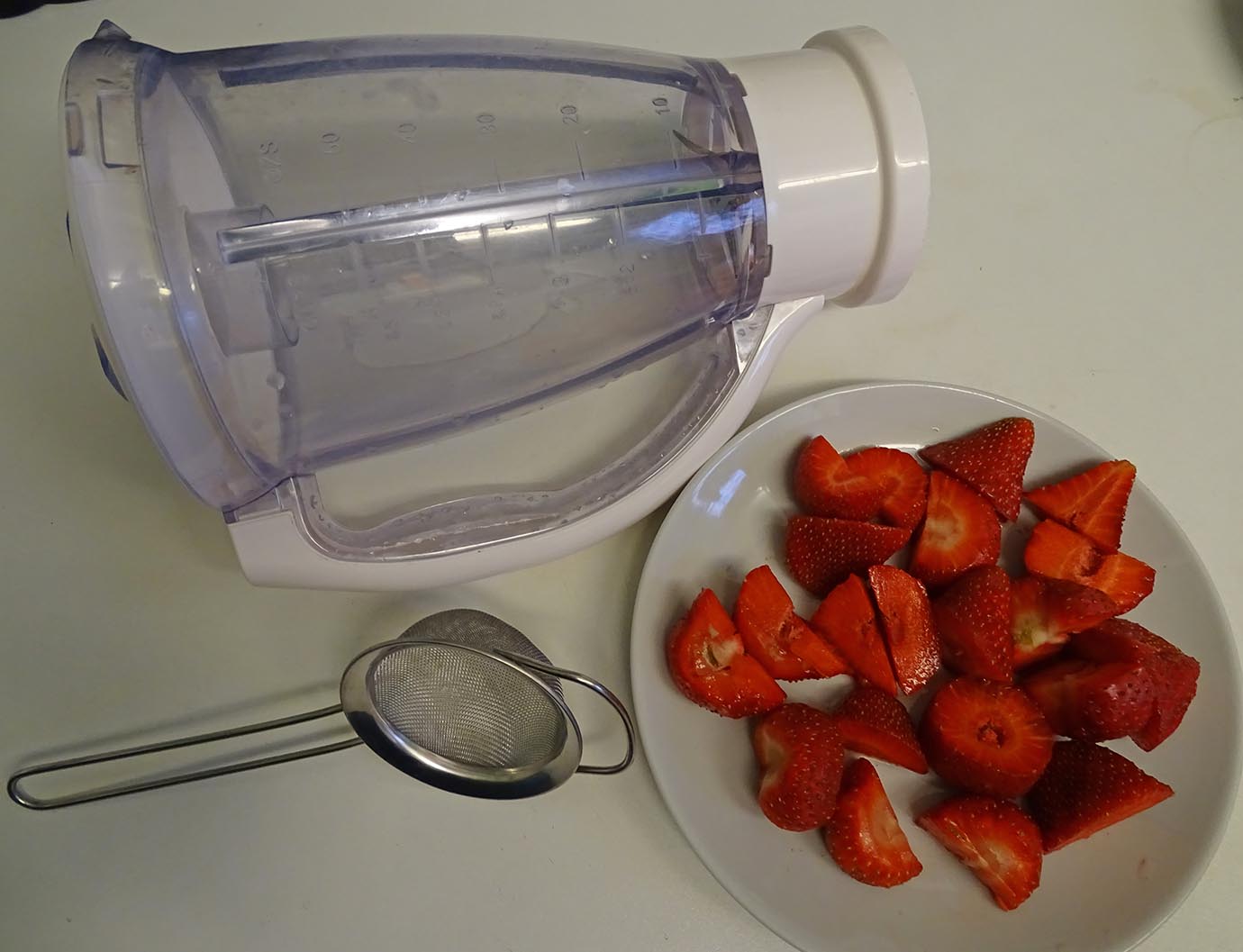 Instructions
Step 1: Wash and cut the strawberries in halves.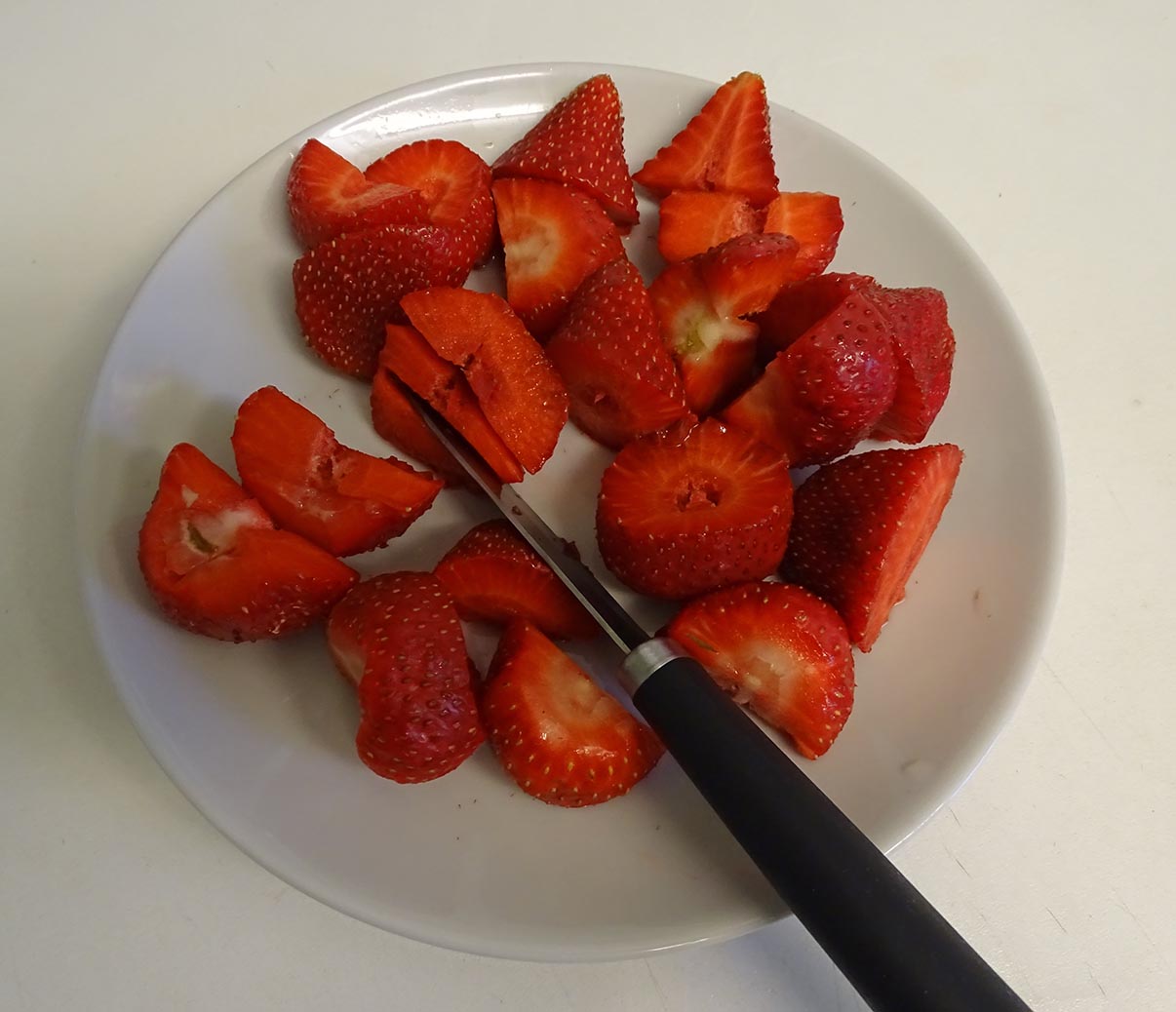 Step 2: Put the strawberries in a blender and grind until they become puree.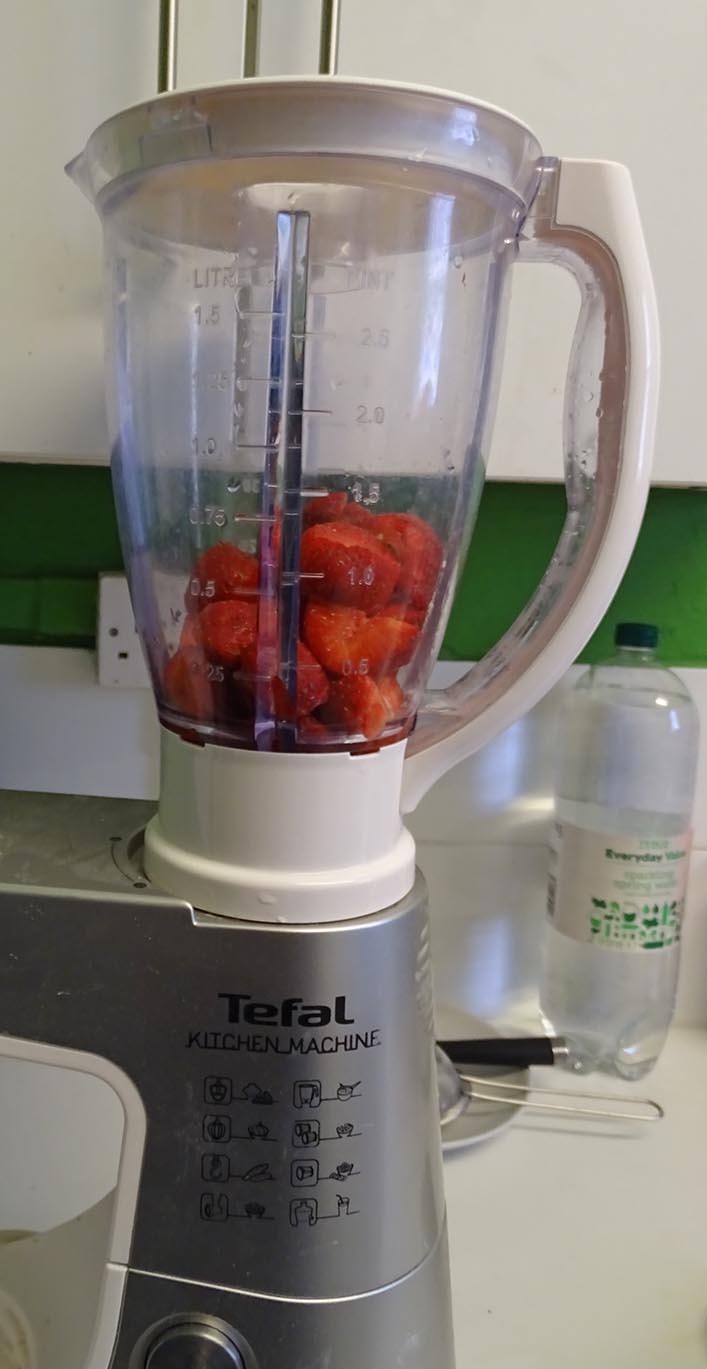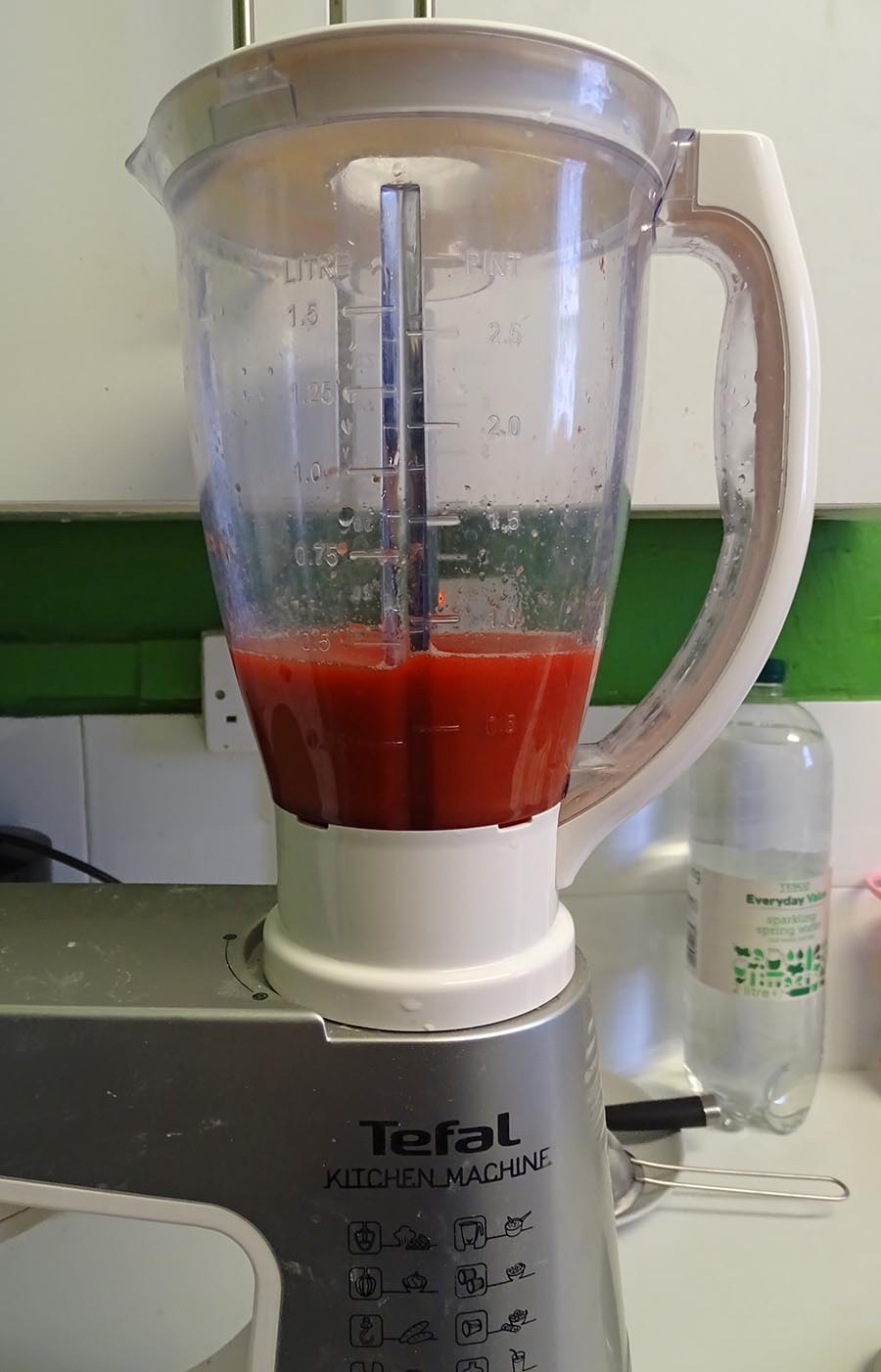 Step 3: Place a sieve over a jug and then pour the Strawberry puree through the sieve. The puree is thick.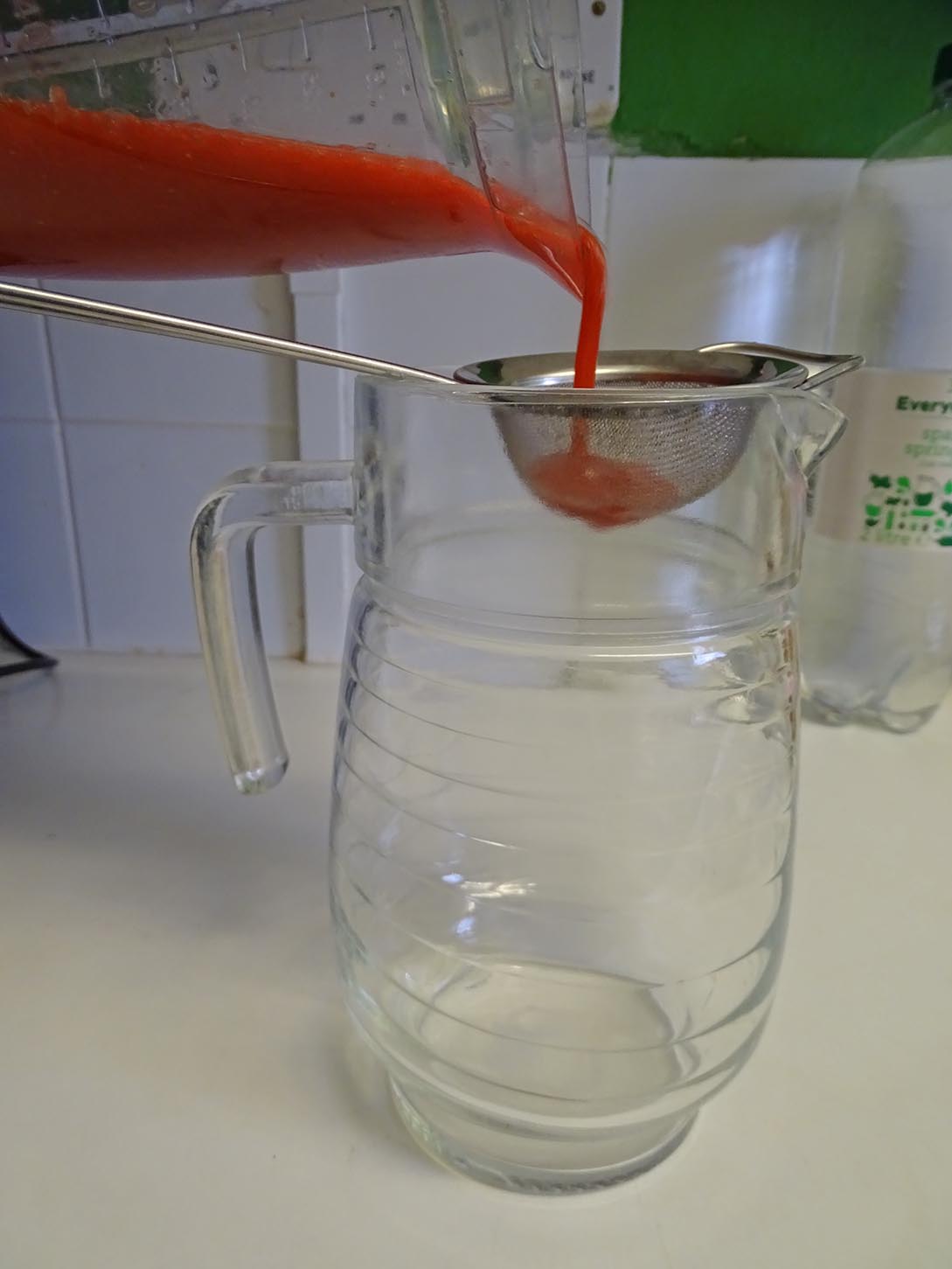 Step 4: Pour sparkling water(0.15litres) into the jug blender and then pour the mixture through the sieve ( this helps to remove the puree in the blender).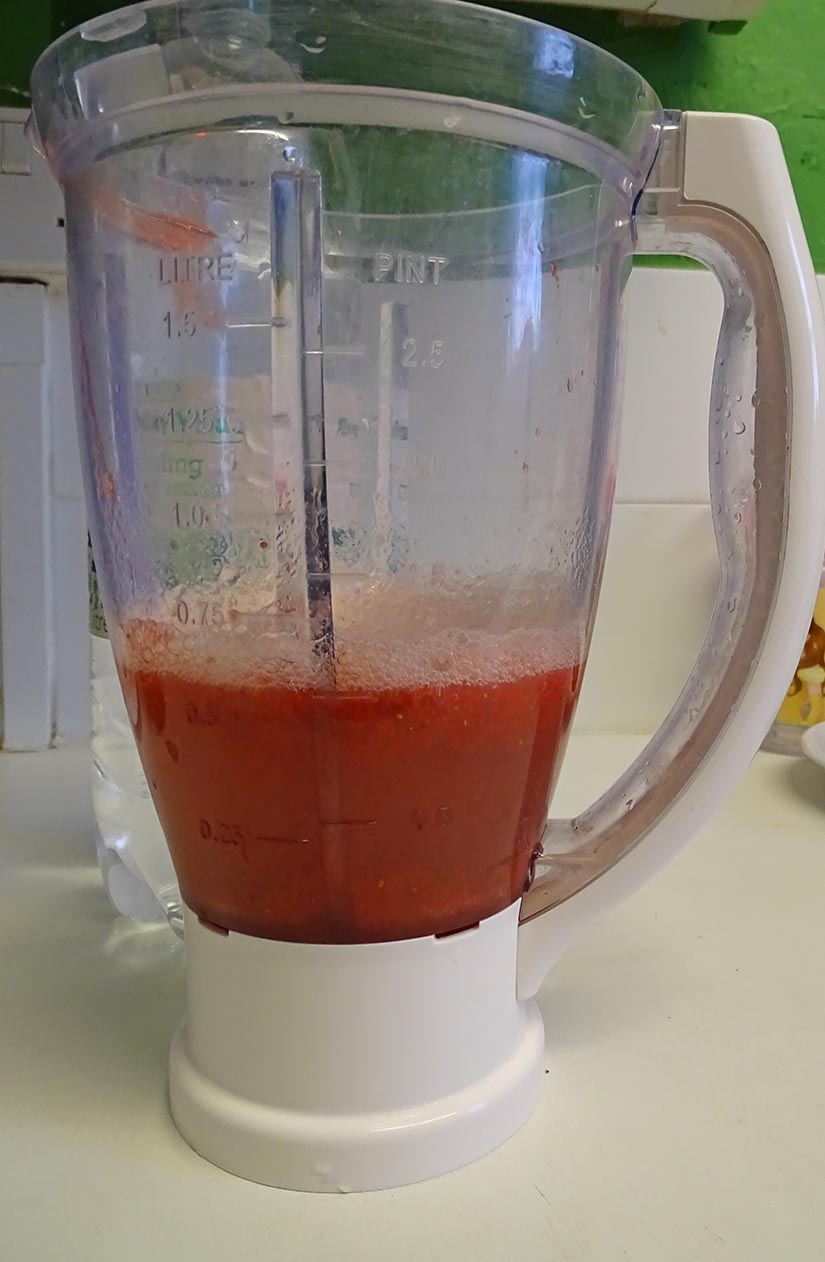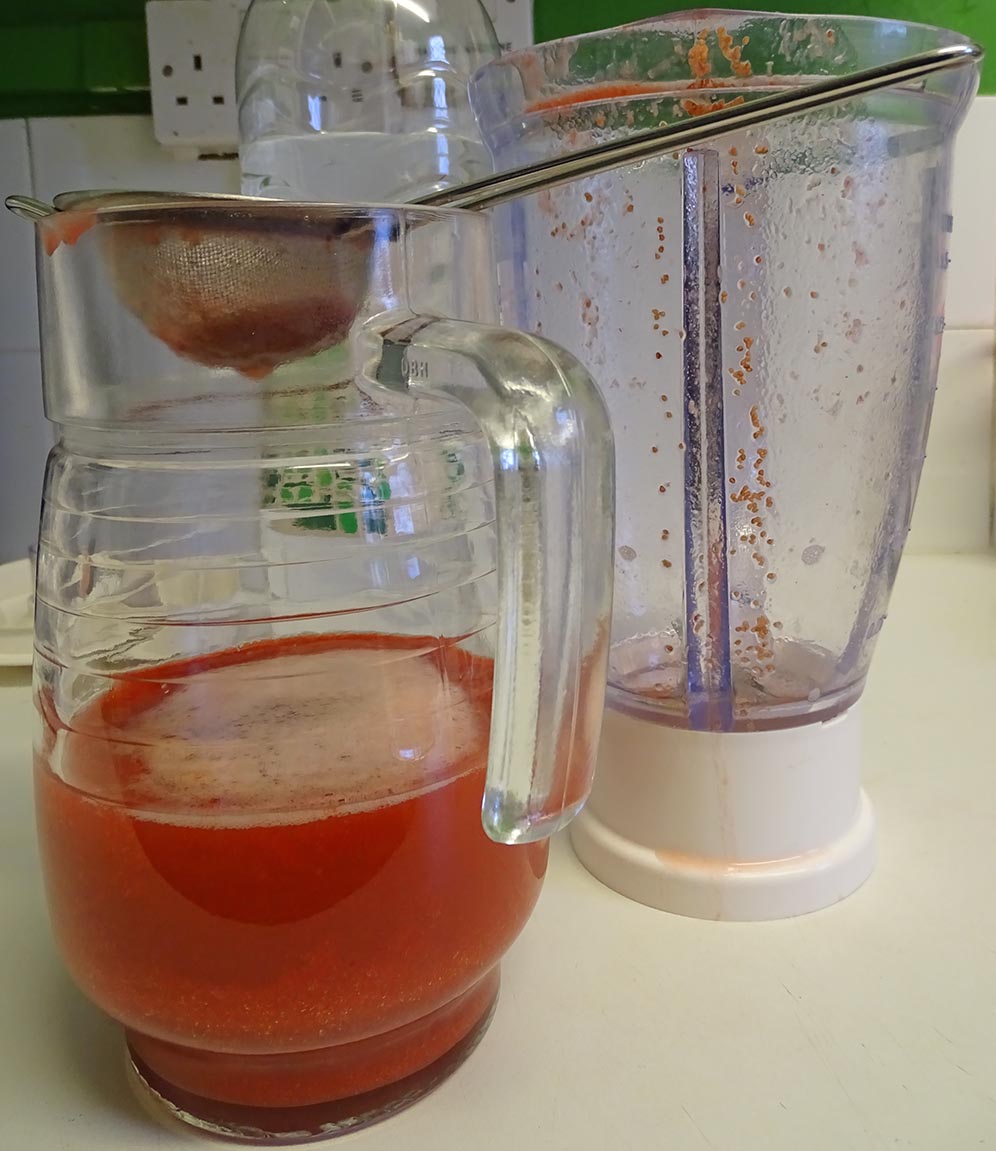 Step 5: Pour the juice\drink into a drinking glass and enjoy.