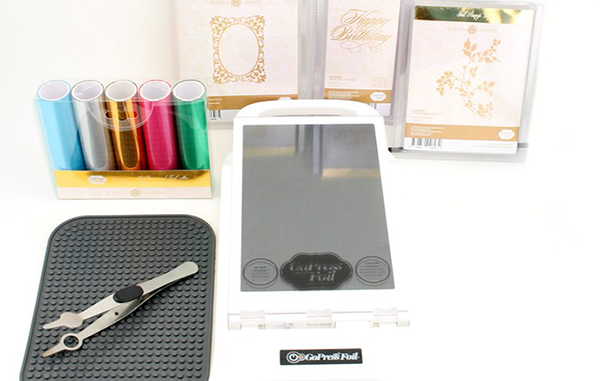 According to the Create and Craft TV Schedule for Saturday 8th of July 201 and a post by Create and Craft on its Facebook page, the Gopress and foil machine by Couture Creations will be launching on their channel at 9AM BST(British Summer Time) on the 8th of July 2017.
Below is a video of the machine being demonstrated on Youtube. A comparison chart of the Gopress and foil machine is also shown below.
About the GoPress and foil machine.
The GoPress and Foil machine is a fully patented concept for Letterpress, hotfoil, die-cutting and embossing that can be used with most popular die-cutting machines on the market today in order to add the perfect finish on invitations, cards and craft projects.
The GoPress and Foil machine can work with the embossing folders and thin metal dies that you already own to create beautiful effects, but the most awe-inspiring designs are created using our specially designed Hotfoil Stamps. Combine these with your GoCut and Emboss or any other embossing and die-cutting machine with an aperture of at least 6 inches(including the Cuttlebug, Platinum and Bigshot) and you are ready to go!
It will even work well with laser-jet printed designs to create completely personalised foiled effects.
Read the press release below.
🌟Have you tried crafting with hot foils yet? Let us know in time for the exclusive first UK launch of the
🌟Go Press and Foil Weekender!
🌟AND if you are new to hot foiling & letter pressing or are a keen TODO user, why not treat yourself to the amazing new hot foil stamp collection (compatible with TODO) for an incredible £59.99?!
Tune in for the launch tomorrow at 9am https://goo.gl/5ZW3vu
Watch Create and Craft TV on,
For more information on the Gofoil and press machine: http://www.couturecreations.com.au/gopress-foil-machine/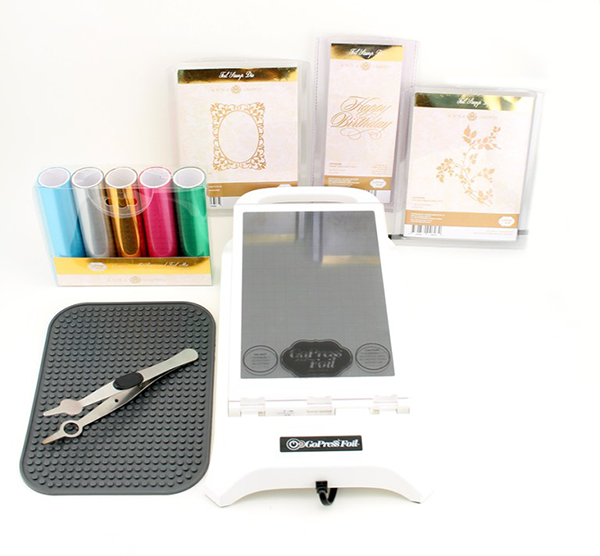 🌟Have you tried crafting with hot foils yet? Let us know in time for the exclusive first UK launch of the🌟Go Press and Foil Weekender!🌟AND if you are new to hot foiling & letter pressing or are a keen TODO user, why not treat yourself to the amazing new hot foil stamp collection (compatible with TODO) for an incredible £59.99?! Tune in for the launch tomorrow at 9am https://goo.gl/5ZW3vu

Posted by Create & Craft TV on Friday, July 7, 2017