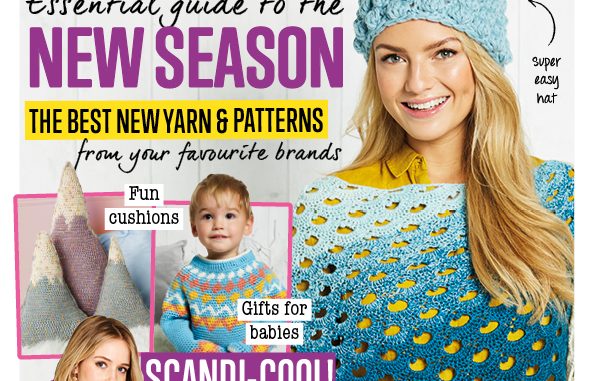 Issue 18 of Crochet Now magazine is out!
Read the press release below.
Issue 18 will be in shops on Thursday 3rd August! Lucky subscribers should receive their copy any day now.
This issue's free gifts are two chunky bamboo hooks (10mm and 12mm) and a bonus chunky makes magazine from  Hoooked.  Inside the magazine, you'll find 41 patterns inspired by Scandinavian style, our theme this month.
If you already have your copy let us know what you'll be making first and share your finished projects with us on Facebook. If we feature your pics in the magazine you'll win a prize!
Link: http://www.crochetnow.co.uk/1950/crochet-now-issue-18/