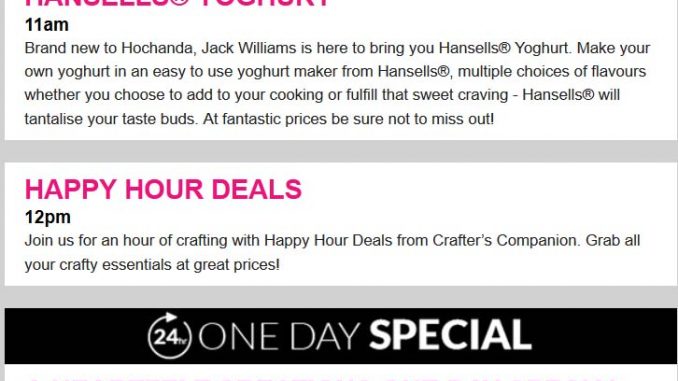 Hochanda TV welcomes Hansell® Yoghurt as a new brand to its channel while it(Hansell® yoghurt) demonstrates yoghurt making at 11AM BST(British Summer Time) 31st of July 2017.
Read the press release below.
Brand new to Hochanda, Jack Williams is here to bring you Hansells® Yoghurt.
Make your own yoghurt in an easy to use yoghurt maker from Hansells®, multiple choices of flavours whether you choose to add to your cooking or fulfill that sweet craving – Hansells® will tantalise your taste buds. At fantastic prices be sure not to miss out!
Watch Hochanda TV on,