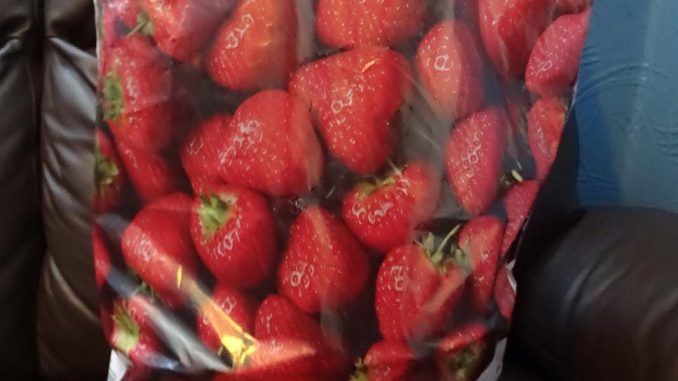 Another way of enjoying Strawberry is inspiring you with other products that include a strawberry image or the strawberry fruits.
I saw this shopping \grocery bag at Morrison stores and it has the image of strawberry printed on it.
You can read books on strawberry – from storybook to planting a strawberry, visiting a strawberry patch or gardening centre.
Also see products ( lip gloss, printed computer mouse pad, Balloons, gift bags, Kitchen towel or paper napkins, Strawberry party theme items, air fresheners, Umbrellas and much more) that include strawberry.