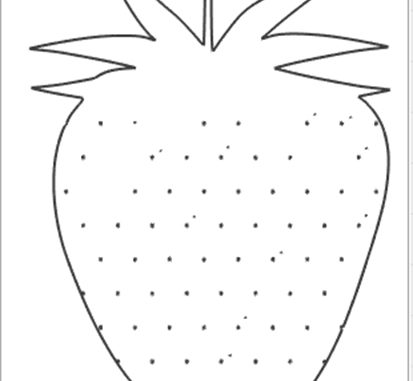 Enjoy a strawberry by making a strawberry stencil to use in your projects.
Materials needed
Strawberry graphics or image
Digital cutter or Exacto\craft knife
Computer
Silhouette Studio software
Cardstock or  acetate( transparent paper)
Digital cutter or Silhouette cameo
Instructions
Step 1: Open the strawberry image in the Silhouette Studio software.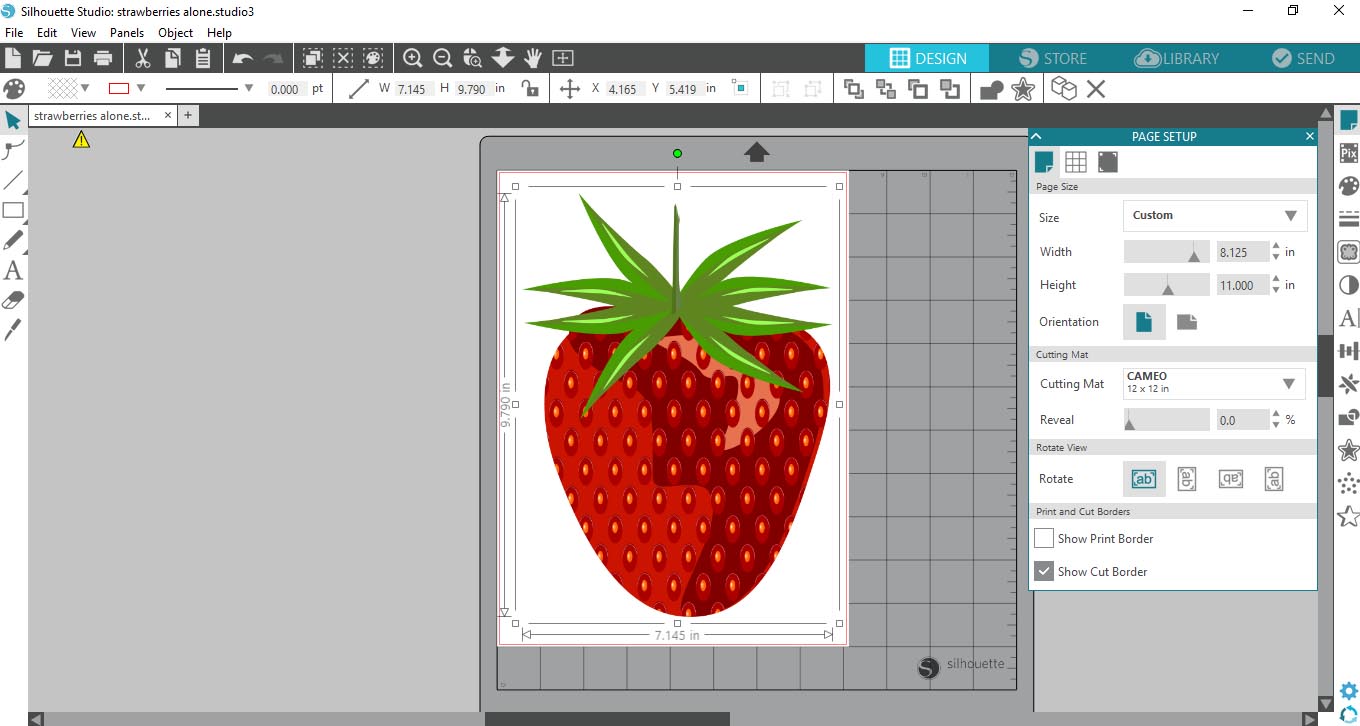 Step 2: Using the trace feature of the Silhouette studio software, trace the outline of the image. Use the slider button on the threshold and other settings to adjust to your required setting.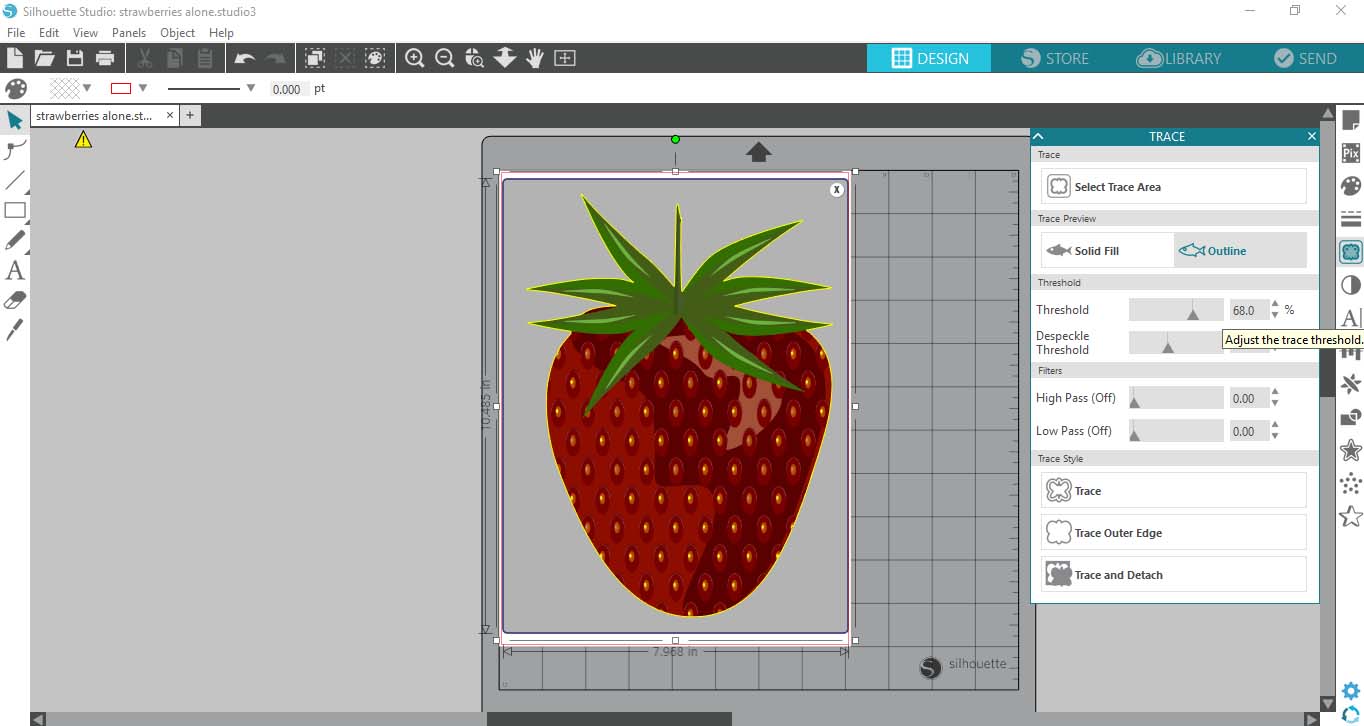 Step 3: After tracing the image, move the  strawberry graphic from the traced strawberry image.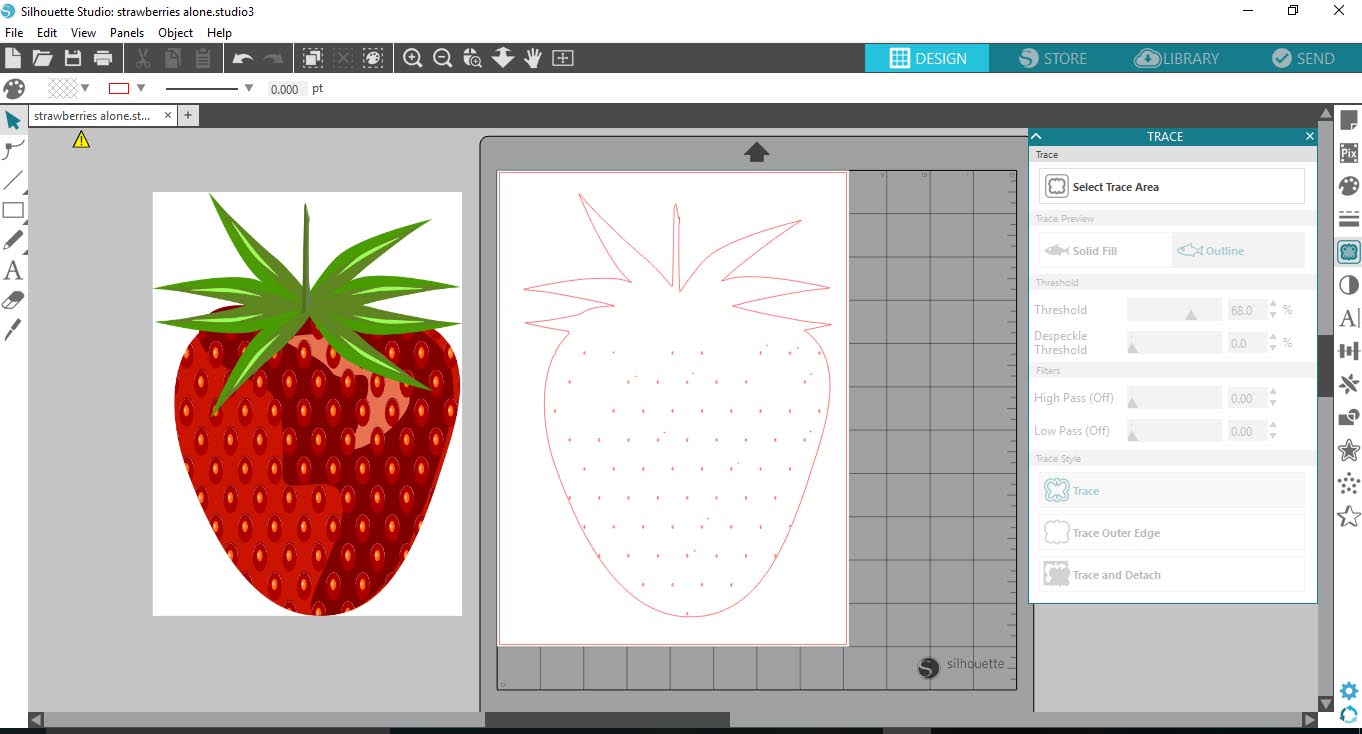 Step 3:  Send the traced image to the digital cutter.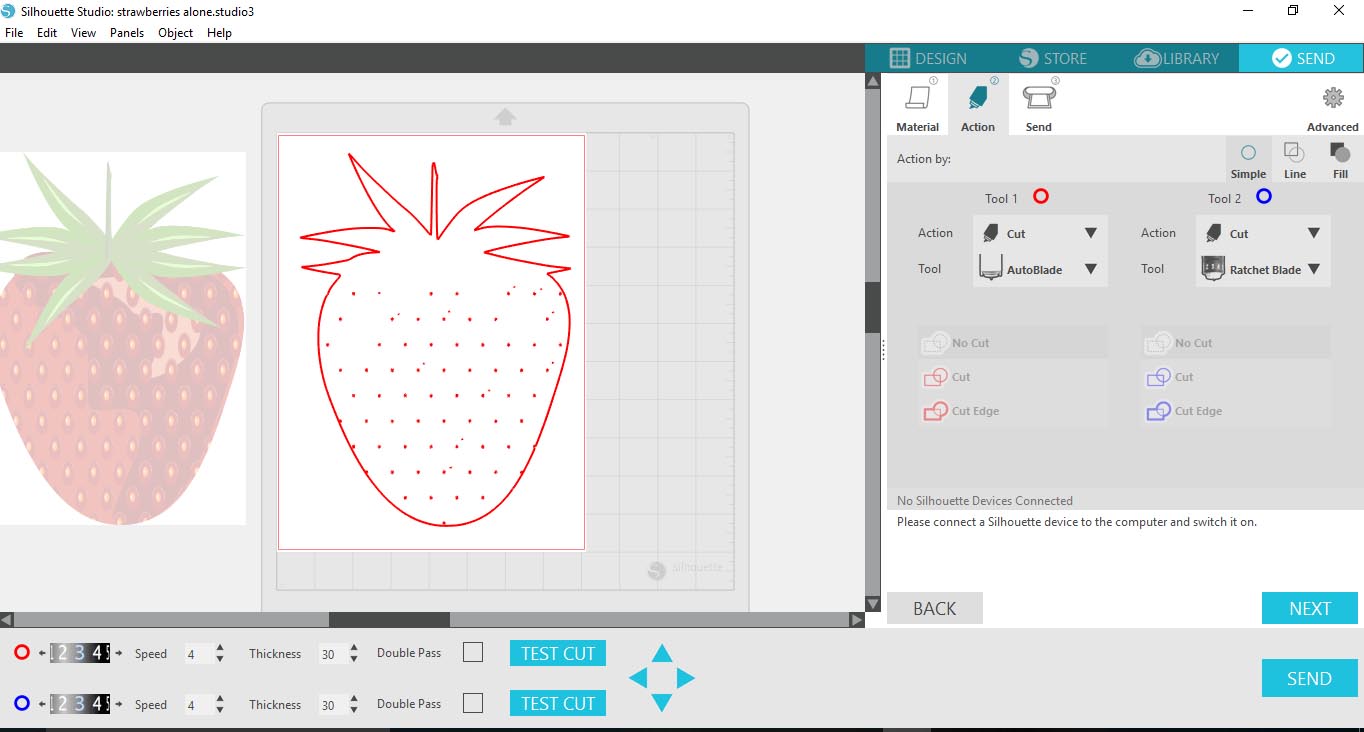 Step 4:  Prepare the cutting sheet or material and place it in the silhouette cameo or digital cutter to cut. Cut the image out of the cardstock or material.