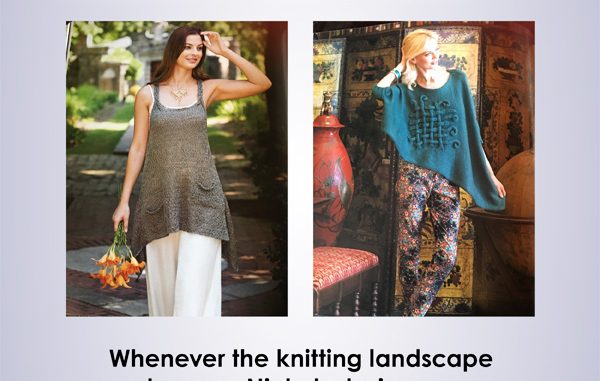 According to a poster by XRX stitches, Nicky Epstein will be at XRX Stitches Texas 2017 on September 14th, 2017 for her class titled "One Stitch at a time".
Read the press release below.
One Stitch at a Time with Nicky Epstein.
Join Nicky for a visual journey through her colorful knitting career. Along with slides of her beautiful work, you can see how the actual garments fit and flatter many bodies as volunteers slip them on. Nicky will then continue the discussion and share details of her process.
Whenever the knitting landscape changes, Nicky's designs are reimagined and her favorite techniques are adapted—one stitch at a time.
Link: http://www.knittinguniverse.com/expos/85/0/class_detail/12067/