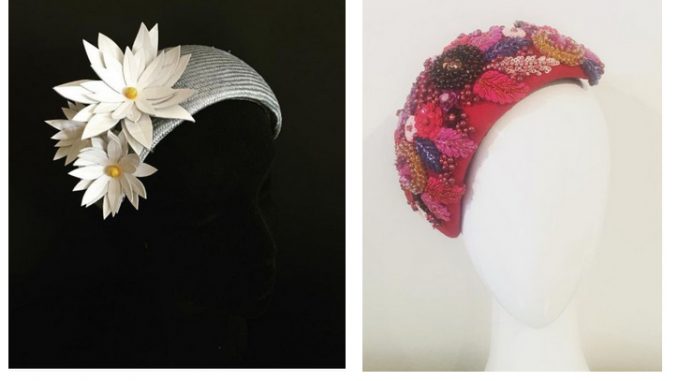 Bandeau Block – FB57  is the block of the month for August 2017 by  Hatblocks or How2hats.
Read the press release below.
Every month we offer a discount on one of our popular designs and this month it is the bandeau block FB57.
Head band styles have been very popular of late and make for a nice summery style. Having a block like this allows you to create a head band style that has a bit of volume to it rather than just being a flat layer of fabric. You can create this three-dimensional shape by folding the material around and pinning underneath. See the block here.
It can be blocked in many materials including leather as you can see in these beautiful examples by Australian milliner Jill Humphries of Millinery Jill. The length of the block is such that with one side just above the ear, the other will be slightly higher.
For the month of August enjoy 15% off the price making this block just £57.80 if you live inside the European Union or only £48.17 if you live elsewhere in the world.
To take us up on this great offer call Owen on +44 (0)1380 859756 or send an email to catherine@hatblocks.co.uk and we can get yours on the workbench for you.