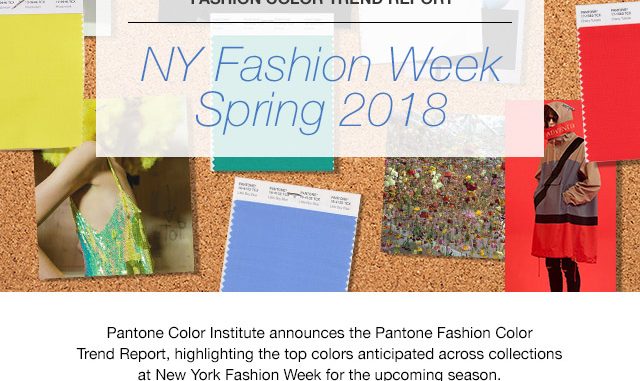 Pantone® Colour Institute Fashion Colour Trend Report for Spring 2018 New York Fashion Week.
Read the press release below.
Announcing the PANTONE Fashion Color Trend Report: NY Fashion Week Spring 2018.
Pantone Color Institute announces the Pantone Fashion Color trend report, highlighting the top colors across collections at the New York Fashion Week for the upcoming season.
The Pantone Fashion Color Trend Report for Spring 2018 features the top 12 colors for men's and women's fashion and spotlights t four classic colors that transcend the seasons and provide structure to any wardrobe.
Read more: www.pantone.com/fashion-color-trend-report-new-york-spring-2018