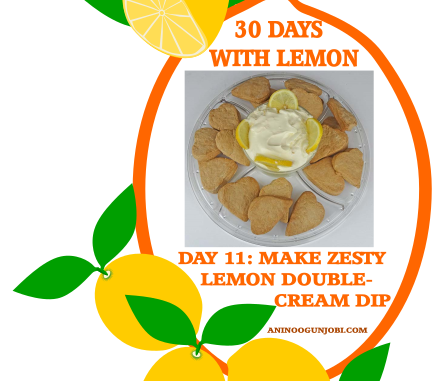 A delicious way to enjoy lemon is using its(lemon) zest and juice to whip the double cream and make a creamy lemon dip which is lovely with cookies and cakes.
Ingredients
Zest of 2 lemons
Juice of 2 lemons
Double cream- 600ml
Sugar 100g
Instructions
Step 1:- Whip the double cream and sugar together, until thick.
Step 2:- Zest and Juice "2" lemons.
Step 3:- Add the lemon zest and juice to the whipped cream and whip a little.
Step 4:- Serve the creamy lemon dip(double cream and lemon) with cookies and slices of lemon.