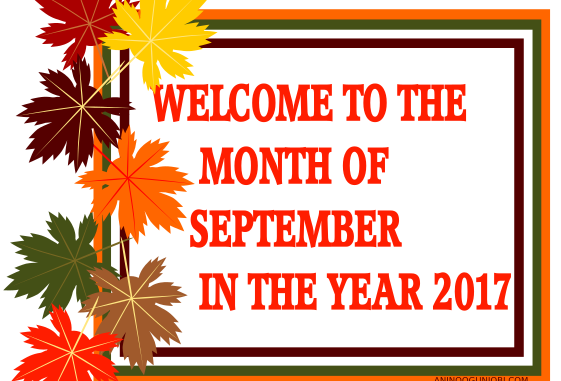 Our theme for this month is "We all fall down". I will explain more on this theme in the next post.
Fall start date is 22nd of September 2017 and it ends 21st of December 2017.
I love Fall Season because of the colourful palettes that nature offers in monochromes.
From the reddish sky to the changing colour of the leaves on the trees, I do call Autumn \Fall Season the "Golden Season".
Don't forget to take pictures of those beautiful leaves changing, sunset\sunrise, fashion sense( makeup, hair styles, fashion clothing) and much more.
As nature prepares for winter, what new craft will you love to learn? As for me, I will try "the art of quilling".
This month, I will conclude the 30 days with lemons, feature some lemon fabrics and the "bursting with colours" themes.
I wish you the best in life and your designing journey/destiny.
Be blessed and be a blessing.
Happy new month and welcome to the month of September in the year 2017.
Anino.