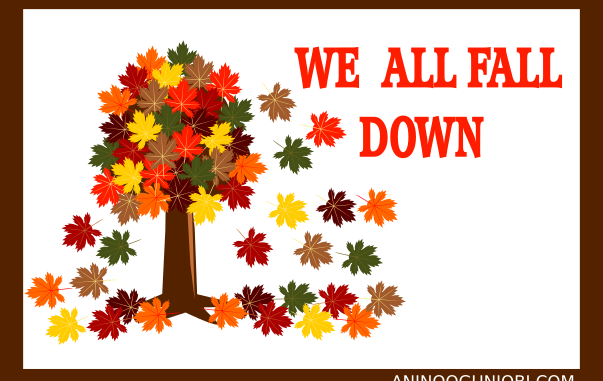 "We All Fall Down" is our theme for the month of September.
The year ends in three (3) months time.
With the changing conditions of the weather conditions as we all prepare for the Winter Season, it is time to reflect on "what you have done this year and what you want to be remember for".
Some trees are already shedding their leaves while the leaves of some trees have turned into breathtaking colours which fill the atmosphere with a great splendour.
Watching the colourful transformation of the leaves of trees and how some of these leaves are being shed from the branches of the tree, it reminds me that one day we will all fall down (die).
Since the beginning of the year, some people have fallen(died) due to one circumstance or the other.
Don't procrastinate that word of thanks.
Don't procrastinate that helping hand.
Be kind and have a great life before "we all fall down".