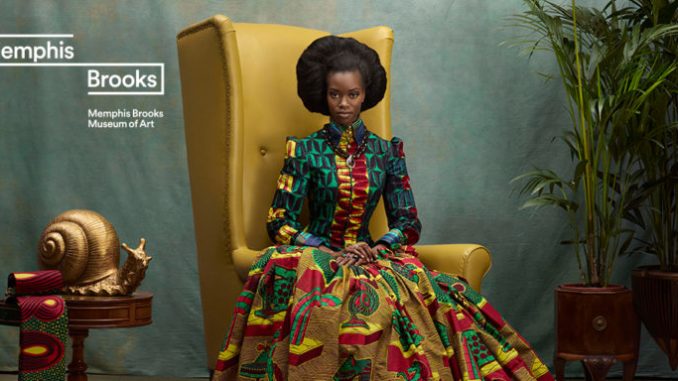 Spoonflower partners with Memphis Brooks Museum of Art to present an African textile design challenge with a closing date at 3pm Eastern Time on 2nd of January 2018.
Read the press release below.
Celebrating African Textiles at the Memphis Brooks Museum of Art
We are so pleased to partner with the Memphis Brooks Museum of Art for this week's design challenge. Inspired by their February exhibit, African-Print Fashion Now! A Story of Taste, Globalization, and Style, designers will be challenged to create a repeating design highlighting the dynamic traditions of bold and colorful patterns found in African dress.
Find inspiration from the diverse design culture of Africa ranging from Malian mudcloth to Nigerian batik. Not sure where to start? Find even more inspiration and how your entry could take center stage during a special Brooks Museum of Art fashion challenge here.
Entries will be previewed at the fat quarter size: 21" x 18".  Submissions close January 2 at 3 p.m. Eastern Time. Voting begins January 4. See official rules.
In February 2018, Memphis Brooks Museum of Art in Tennessee is bringing the Fowler Museum's exhibition African-Print Fashion Now! to the South. Visitors will be introduced to the dynamic traditions of African dress featuring colorful, boldly patterned printed cloth, through an inspiring and mesmerizing traveling exhibition.
To celebrate the opening of their newest exhibition, we've partnered with the Brooks for January's African Art design challenge and today, we're so pleased to welcome Karen Davis, Communications Manager at Brooks to share more about the upcoming exhibition to inspire your design challenge entry.
African-Print Fashion Now! A Story of Taste, Globalization and Style
The exhibition includes 60 tailored fashions, 100 archival and contemporary cloths, 20 black-and-white studio portrait photographs from the 1960s and 1970s, a series of runway videos, and seven works by contemporary visual artists. Ensembles on view draw from the Fowler Museum at UCLA's collections, private loans, and the extensive archives of the Dutch textile manufacturing company Vlisco.
Read more at https://blog.spoonflower.com/2017/12/celebrating-african-textiles-at-the-memphis-brooks-museum-of-art/