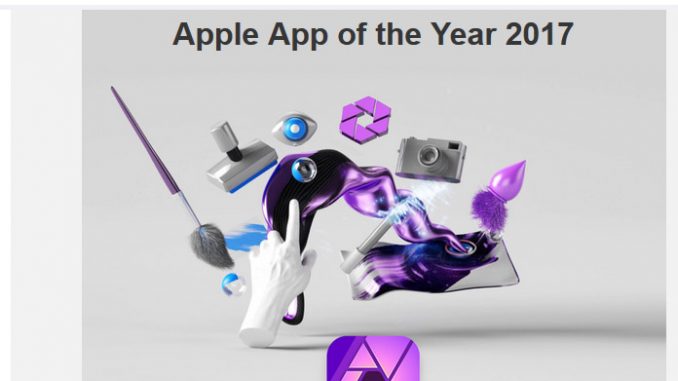 Apple chooses Affinity Photo for Ipad as their "App of the year 2017".
Read the press release below.
Affinity Photo for iPad Wins App of the Year 2017!
We are thrilled to let you know that Apple has chosen Affinity Photo for iPad as their App of the Year 2017!
We weren't really sure this year could have got any better. From our big launch on stage at WWDC in June, to all the amazing reviews and feedback we've had from customers – we've been totally blown away by the response our app has had.
And now to receive this recognition from Apple has topped off what has been an unbelievable six months for us all here.
We're completely blown away – Apple have selected Affinity Photo for iPad as their App of the Year 2017! It's the most amazing news, and to celebrate we are running a 50% off flash sale, only available until Saturday! https://affinity.serif.com/photo/ipad/