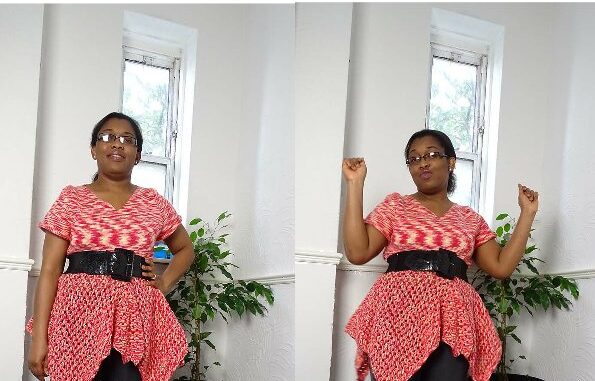 The video tutorial for project 1 of our Craft Me A Budget, Machine Knit & Crochet Hanky Hem Top is now available on Anino TV Youtube.
The pattern will soon be available.
About the Video
In this video, Anino Ogunjobi teaches how to design a crochet top with two sleeves options using DesignAKnit 8 charting software. She also demonstrated how to knit a triangular scarf in double crochet for the base or flounce( hanky hem part) of the top.
*Learn to design the upper part of the top in DesignA Knit 8(DAK8) charting software.
*Learn to crochet the triangular scarf for the hanky hem.
*Learn to measure the base of the top to match the crochet triangular scarf for joining pieces of the knitwear.
*Style the knitwear as a shirt sleeve or long sleeve.