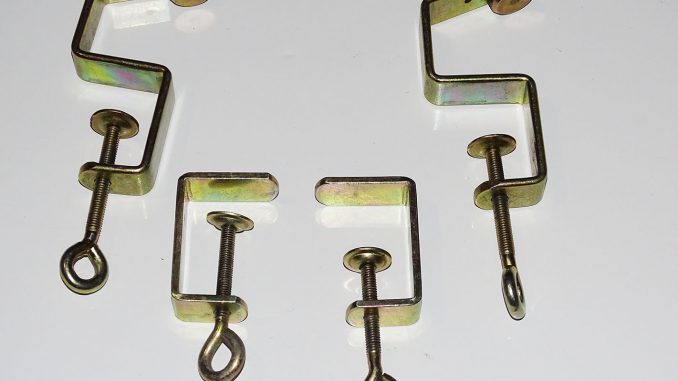 Our featured post from Crafters Dictionary is Knitting Machine Clamp.
This is a metal tool that is used to affix a knitting machine or ribber to a work-surface to prevent the knitting machine from sliding.
Ribber clamp
The ribber clamp is used to attach the knitting machine to the work surface whereby it lifts the knitting machine slightly off the work-surface and enables the ribber to be attached to the knitting machine.
*If you have a Youtube video showing a technique, uses or tutorial of this product, please comment with the link to your tutorial and Crafters Dictionary will add the link to the post on its website.
Read more on; https://craftersdictionary.com/