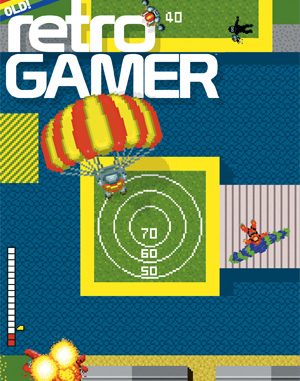 Issue 229 of the Retro Gamer Magazine is on its way to Newsstands.
Read the press release
Here's what you can look forward to in our next issue
This month we're celebrating Europe's 30th anniversary of the SNES by highlighting some of its most technologically impressive games. Our cover star is Pilotwings and we reveal the best ways to beat it, how it started off as a completely different game in the late-Eighties and the sequels that followed in its wake.
We also go behind the scenes of several fantastic games, including the 16-bit strategy gem Gravity, the racing games that comprise Gremlin's Top Gear trilogy and the Genesis action game Gargoyles. We also discover how Electronic Arts created The Return Of The King, the final part of Peter Jackson's epic Tolkien trilogy. And if that's not enough we've even found time to quiz Rare staff about its excellent Battletoads series.
Other highlights of issue 229 include a look at the very best games that defined the Commodore 64 and we also reveal some of the more interesting titles to pick up for the Game Boy Advance. Oh, and if you're interested in the Spectrum Next we've been playing its best ten games and have chatted to some of the coders that made them as well.
We've lots of superb mini features in this issue too, including articles on Clockwork Aquario, Contra, Excite Truck, Head Over Heels, Analogue Pocket, Road Avenger, SG-1000 and much, much more.
Thanks for your continual support. We'll see you next month!
Darran Jones
Editor, Retro Gamer