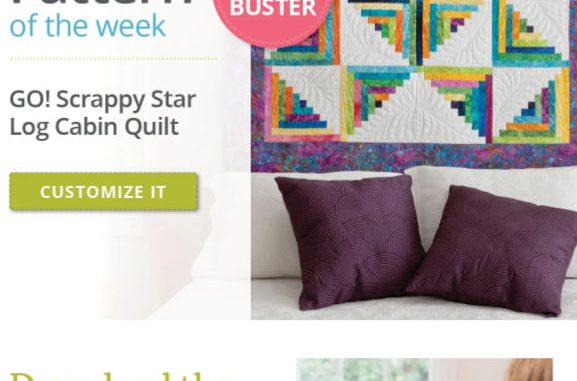 AccuQuilt's O! Scrappy Star Log Cabin is the free pattern of the week and its customize link is included.
This quilt requires the following fabric dies by AccuQuilt;
GO! Dies Used to create this pattern:
GO! Log Cabin-12″ Finished (55349)
GO! Strip Cutter-2 1/4″ (1 3/4″ Finished) (55053)
GO! Strip Cutter-6 1/2″ (6″ Finished) (55086)
Customize Link: https://goquilt.accuquilt.com/patterns/4a9a6fc1-1d64-4f5e-accd-499964d18e7b?
Pattern Link 2: https://www.accuquilt.com/go-scrappy-star-log-cabin-quilt-pattern.html?