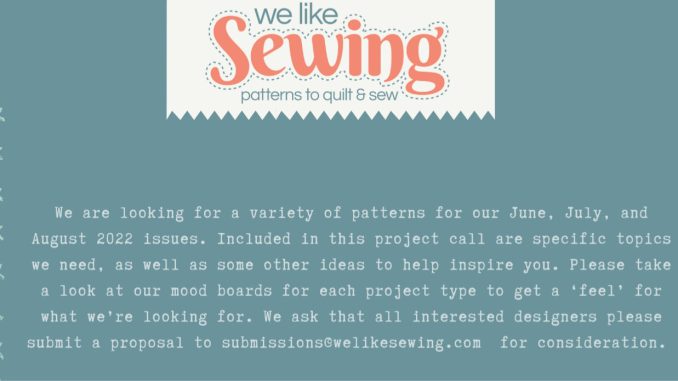 "We like Sewing" has just announced its design submission call for June, July, August 2022 issue of its Magazine.
Read the press release
We are looking for a variety of patterns for our June, July and August 2022 issues. Included in this project call are specific topics we need, as well as some other ideas to help inspire you.
Please take a look at our mood boards for each project type to get a 'feel' for what we're looking for.
We asked that'll interested designers please submit a proposal to submissions@welikesewing.com for consideration.
Read more on the Link: https://www.dropbox.com/s/r5ph6i59ll7zzdp/WeLikeSewing%20Submission%20Call%20-%20JuneJulyAugust%202022.pdf?dl=0