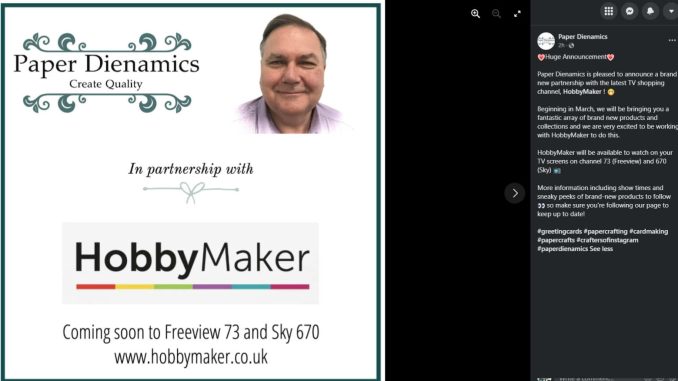 Paper Dienamics has just announced its partnership with HobbyMaker TV.
From the screenshot
Huge Announcement
Paper Dienamics is pleased to announce a brand new partnership with the latest TV shopping channel, HobbyMaker !
Beginning in March, we will be bringing you a fantastic array of brand new products and collections and we are very excited to be working with HobbyMaker to do this.
HobbyMaker will be available to watch on your TV screens on channel 73 (Freeview) and 670 (Sky)
More information including show times and sneaky peeks of brand-new products to follow
so make sure you're following our page to keep up to date!