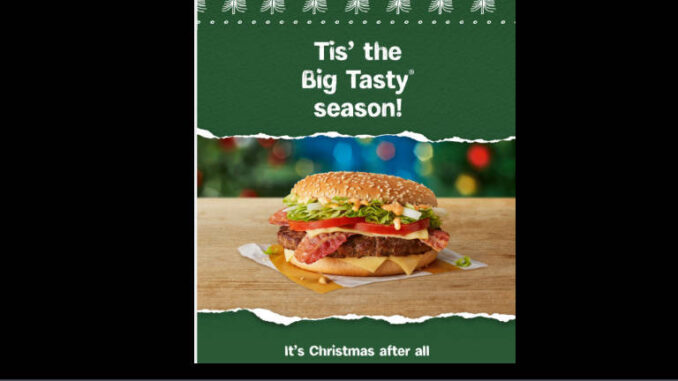 Read the press release
The Big Tasty® is here! ☃️
Only 32 more sleeps to go
Kickstart your Christmas celebrations with the return of the Big Tasty® and Big Tasty® with Bacon*!
Whether you're out and about buying gifts for your loved ones, or just fancy feasting on your fave, it's the perfect way to add some festive cheer into your day…
Grab yours today on the McDonald's app**.
Available until 14th Feb 2023.