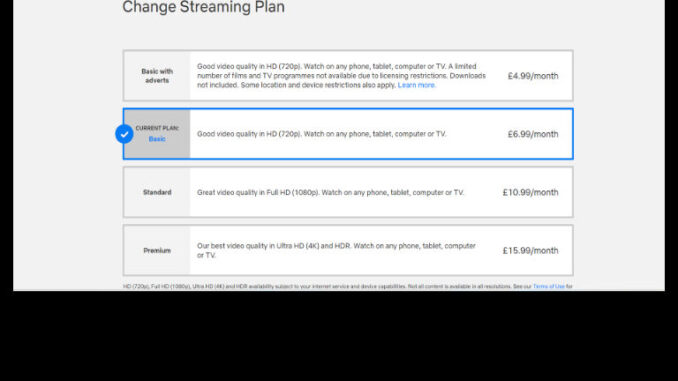 Netflix streaming plan has a new Basic pan containing adverts for a £4.99 subscription monthly.
Read the press release
Starting today, Netflix's new plan – Basic with ads – is available in the UK, starting at £4.99/month.
Does that mean the Netflix plan you already have is going to change? No, it won't change at all unless you choose this new plan.
Visit https://Netflix.com for more details.