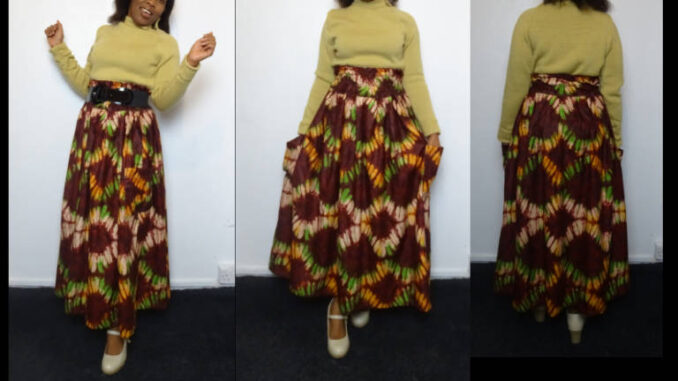 There is no sewing pattern for this project.
Anino made the pattern or skirt style and jumper/knitwear herself.
Knitwear(jumper or sweater) is done using machine knitting while the skirt is done by creating a large band for the upper part and large pleats for the skirt's body.
The large band has been divided into three rows and a one-inch width elastic has been inserted into each row giving the band a shirring effect.
Pockets have been added to complement the skirt and have a place to hands while you sashay.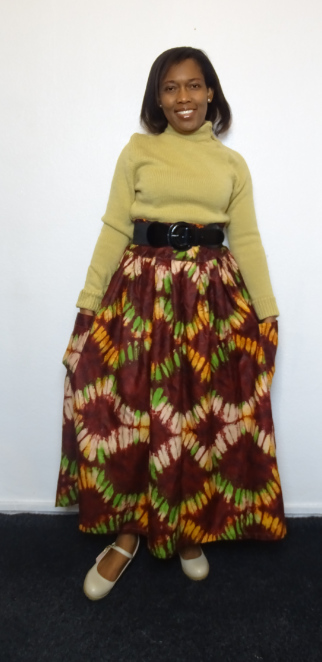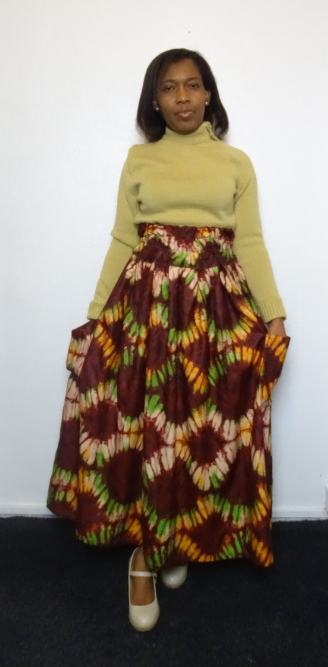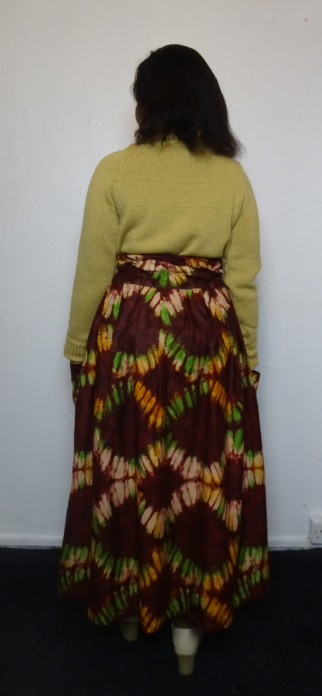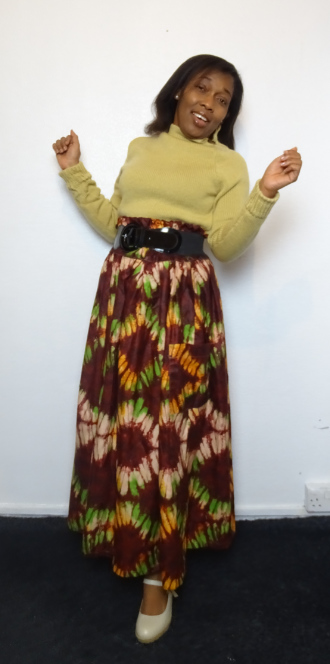 Watch the previous clip on Anino TV youtube:
Day 1 to Day 10:
Day 11 to Day 20: