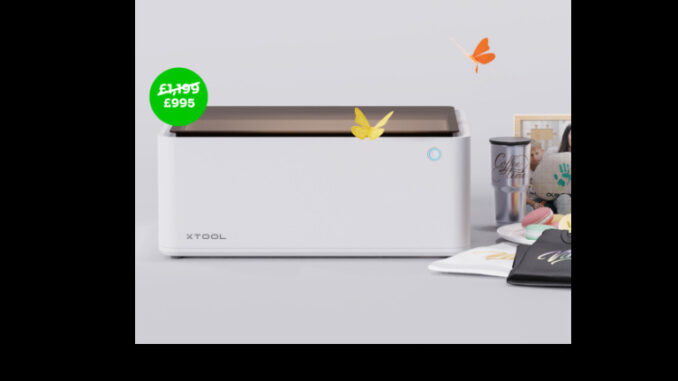 CraftStore Direct is offering a 20% discount on the xTool laser cutting machine.
Read the press release
Happy National Craft Month
Intended to help everyone rediscover the joy of crafting, Craft Month is a month that's all about learning new crafts, finding a new favourite handy hobby or perhaps revisiting a hobby you used to love back in the day.
To celebrate we have launched a limited time offer on the amazing xTool M1 machine! Take advantage and save 20% today!
http://bit.ly/3YCXsdp
Now available to purchase with 0% interest monthly payments via Klarna, Clearpay & PayPal.
New Product Launch
The xTool M1 (10W) is now available at CraftStore Direct! The M1 comes with everything you need to get you started in the box including an easy to use and intuitive software package that is compatible with Windows, MAC, Android and iOS devices. Find out more information here
http://bit.ly/3YCXsdp
https://www.facebook.com/CraftstoreDirect/videos/707625654387447