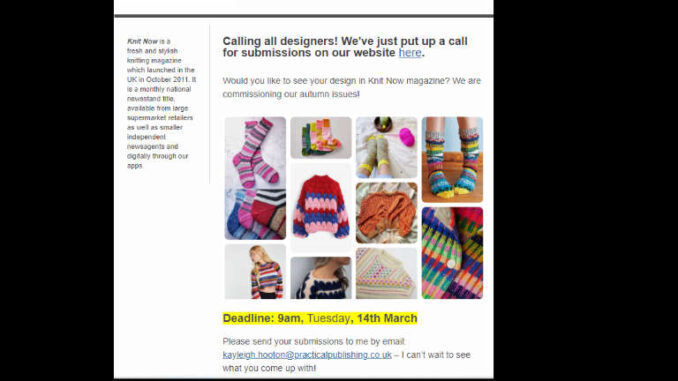 Knit Now makes a design submission call for the Autumn 2023 issue of its magazine.
Read the press release
Call for Submissions: Autumn 2023
Calling all designers! We've just put up a call for submissions on our website here.
Would you like to see your design in Knit Now magazine? We are commissioning our autumn issues!
Deadline:9am, Tuesday, 14th March
Please send your submissions to me by email: kayleigh.hooton@practicalpublishing.co.uk – I can't wait to see what you come up with!
Kind regards,
Kayleigh x
Link: https://craftworld.com/cms/call-for-submissions-knit-now-autumn-2023/