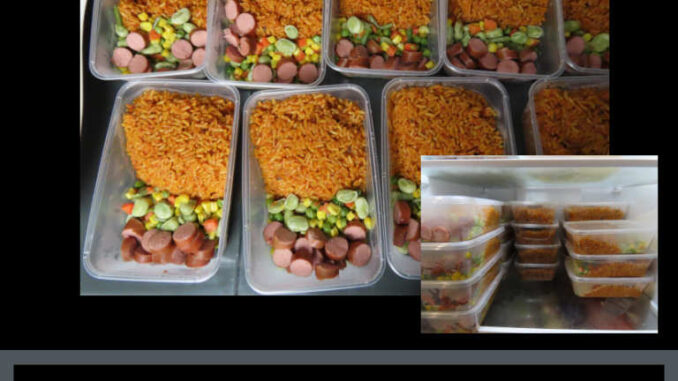 On Crafters Chaos, we tried our hands on a meal preparation consisting of Jollof rice, hotdog and vegetables
Meal preparation can be tedious especially when you have a busy week ahead.
The vegetables- Broad beans, carrots, sweetcorn, runner beans, and peas have been steamed together.
The hotdog has been boiled and then sliced.
*I will say this is nice as a takeaway dish from a party.
Do you think it is splendid or chaotic?