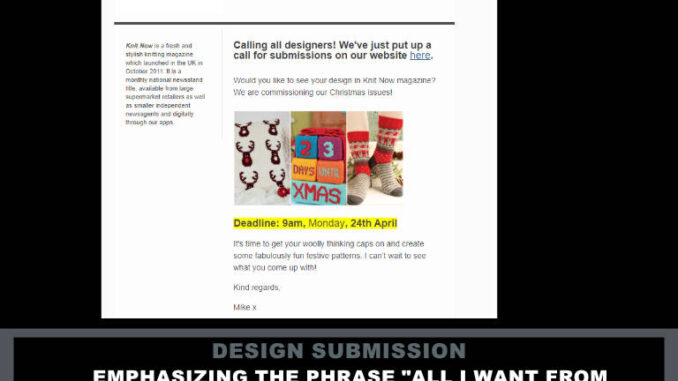 Knit Now is calling for design submissions for its Christmas magazine 2023 issue and the deadline is 9am, Monday, 24th April
Read the press release
Knit Now submissions: All I want for Christmas is youuuuuuuuu!
Call for Submissions: Christmas 2023
Calling all designers! We've just put up a call for submissions on our website here.
Would you like to see your design in Knit Now magazine? We are commissioning our Christmas issues!
Deadline: 9am, Monday, 24th April
It's time to get your woolly thinking caps on and create some fabulously fun festive patterns. I can't wait to see what you come up with!
Kind regards,Mike x