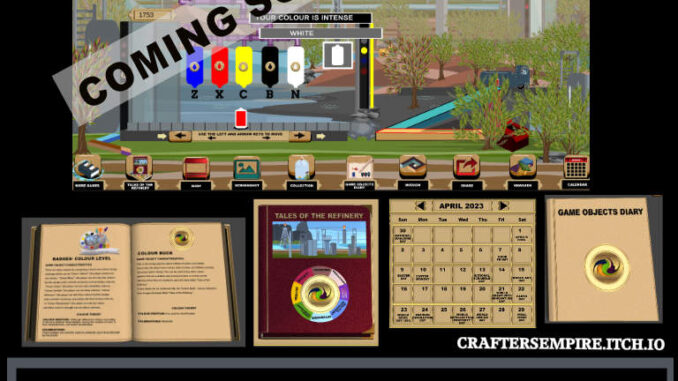 Anino's game which she titled "The Refinery of Colours" will soon be available for you to play.
Here is a game that implements gamification and gaming to create a "Serious Game" with regard to colours.
*- Events- in-game and out-game to keep you inspired and motivated- colour mixing, puzzles, and inspirations.
*- Colour stories with audiobooks (read aloud) and written text depending on your preference.
*-Colour mixing to test your colouring
*-Calendar to note international and national celebrations.
*-and many more
There will also be a gameplay video for you to watch.
We won't tell you everything about the game now, but all the information about the game will be available when the game is out and on the Crafters Empire itch.io page.
Link to Crafters Empire mini-games on itch: https://craftersempire.itch.io/