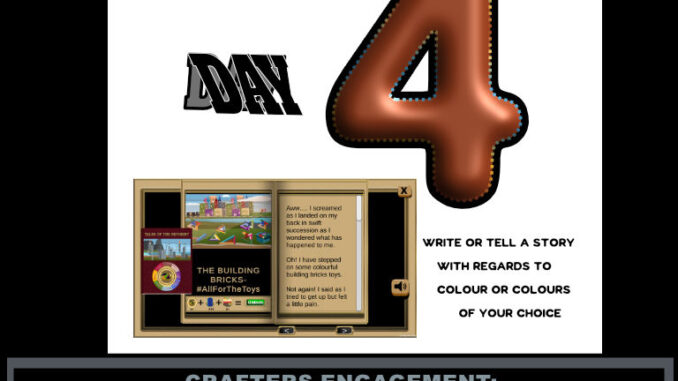 To get you more engaged with the products that you bought for your creativity, we have introduced a daily prompt.
Our daily prompt for 4th July 2023 is "StoryTelling". Write or tell a story regarding colour or colours of your choice.
If you don't have a colour story or colour stories to tell, you can play our colour-mixing game on Itch.io titled "The Refinery of Colours". (https://craftersempire.itch.io/). Where you can get points (colour stats) and coins (colour bucks) by filling or mixing the sample colour request and then clicking on the floating lilies to get industry icons in the inventory which can be used to open the book titled "Tales of the Refinery". The book titled "Tales of the Refinery" has colour stories which you can read(ebook) or listen to (audiobook).
Let's release our creative muse.
Happy Crafters Engagement!