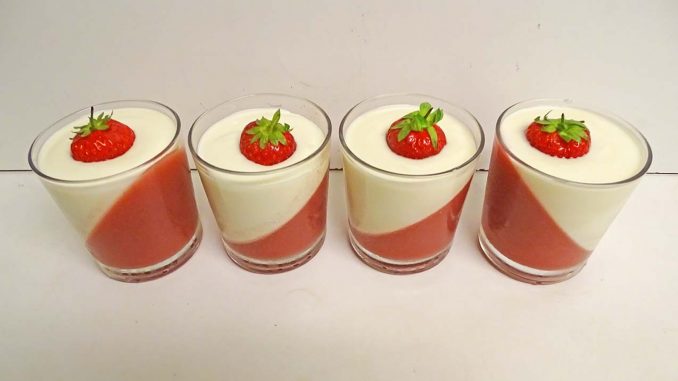 The pulp or puree of the strawberries have been used in making this strawberry jelly and that makes it a little cloudy. If you desire to use only the juice, allow the juice to drip into a bowl or jug without pressing or squeezing the muslin cloth that the strawberry puree is in.
Ingredients
Fresh Strawberries (0.20 litres strawberry puree)
Gelatine x 2 satchet (24g)
Yoghurt- Greek
Water- 0.20 litre
Equipment
Jug Blender
Sieve
Drinking glasses
Electric kettle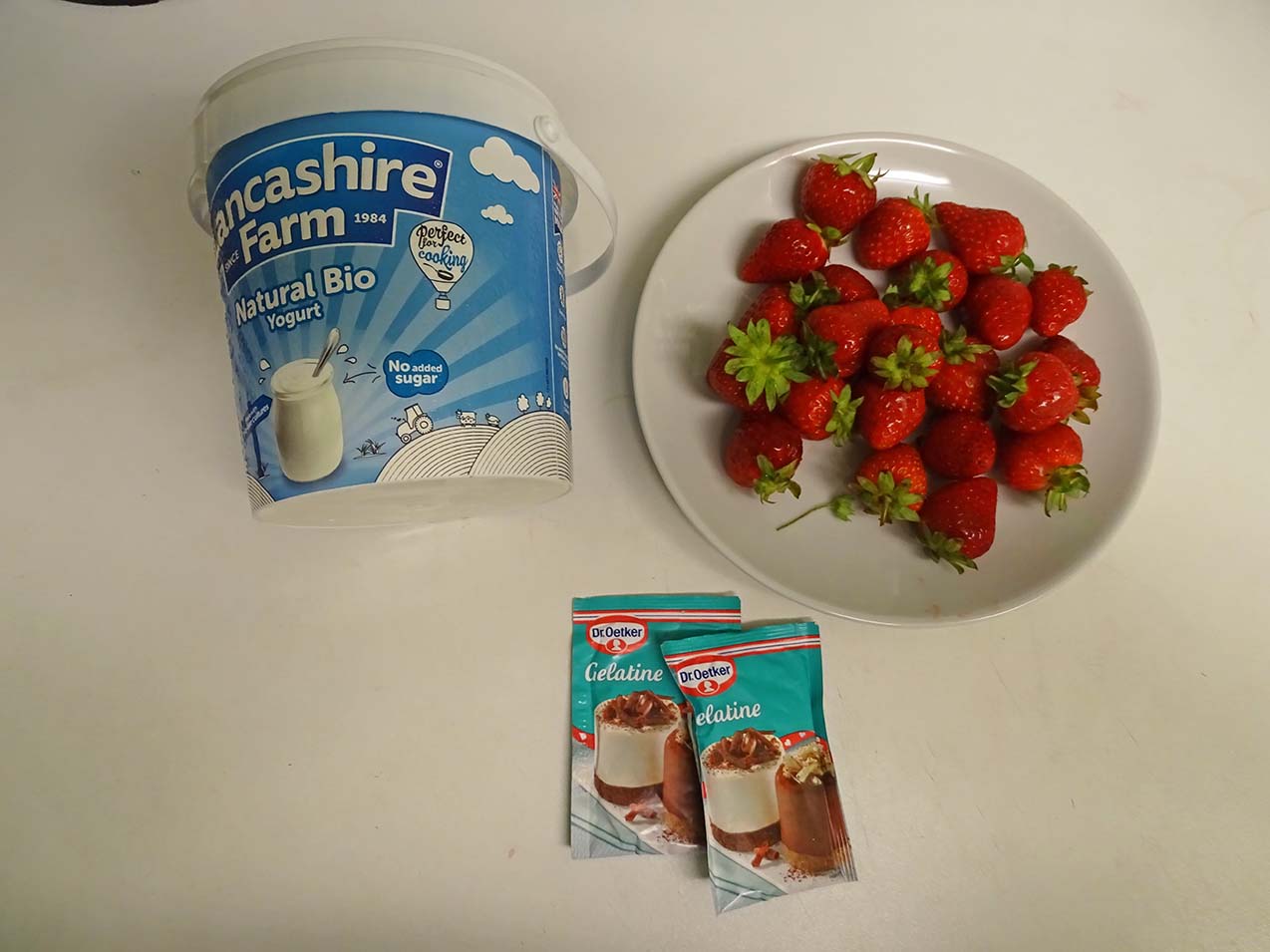 Instructions
Step 1: Wash and hull the strawberries.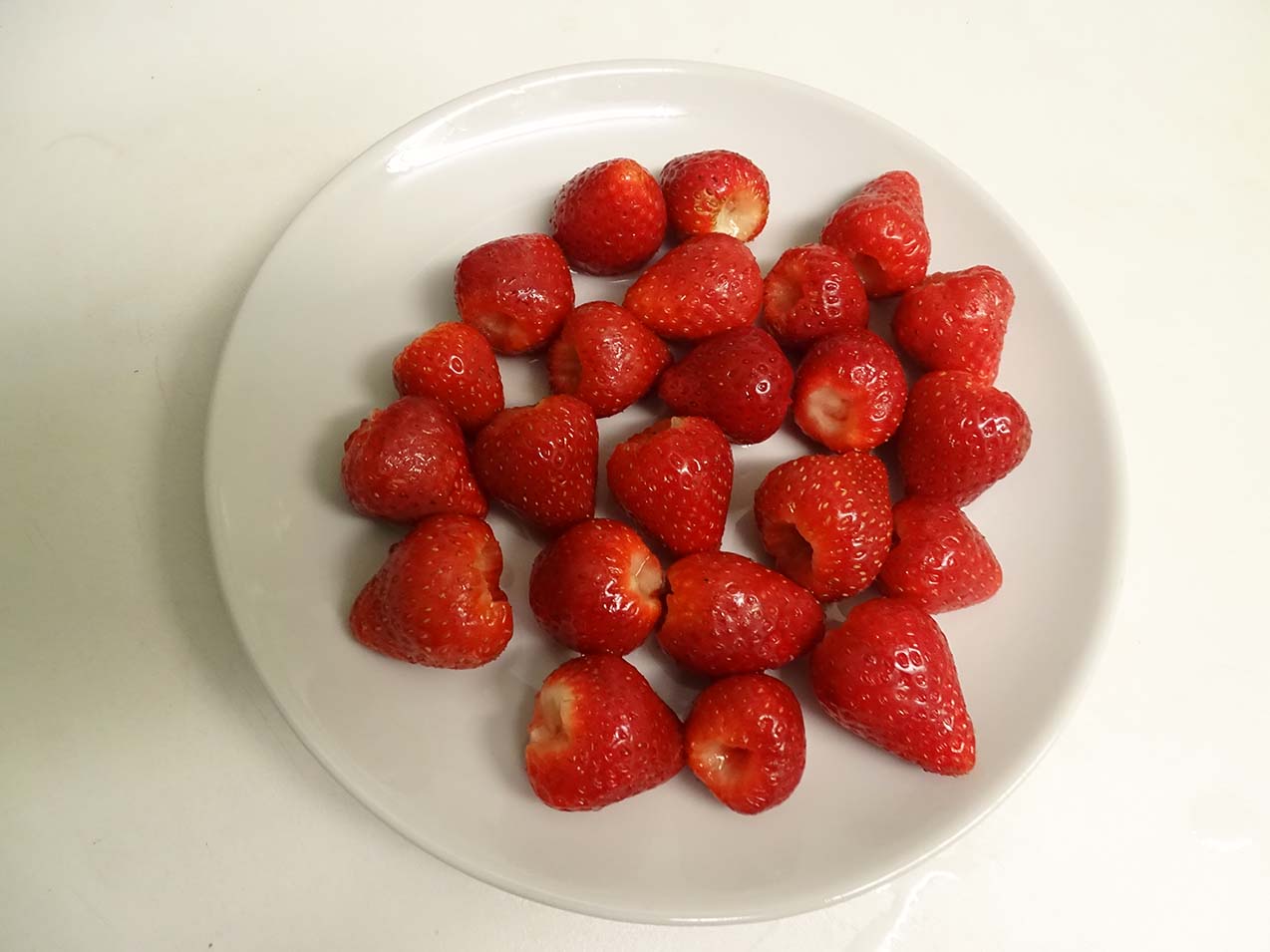 Step 2: Put the strawberries into a jug blender and puree it.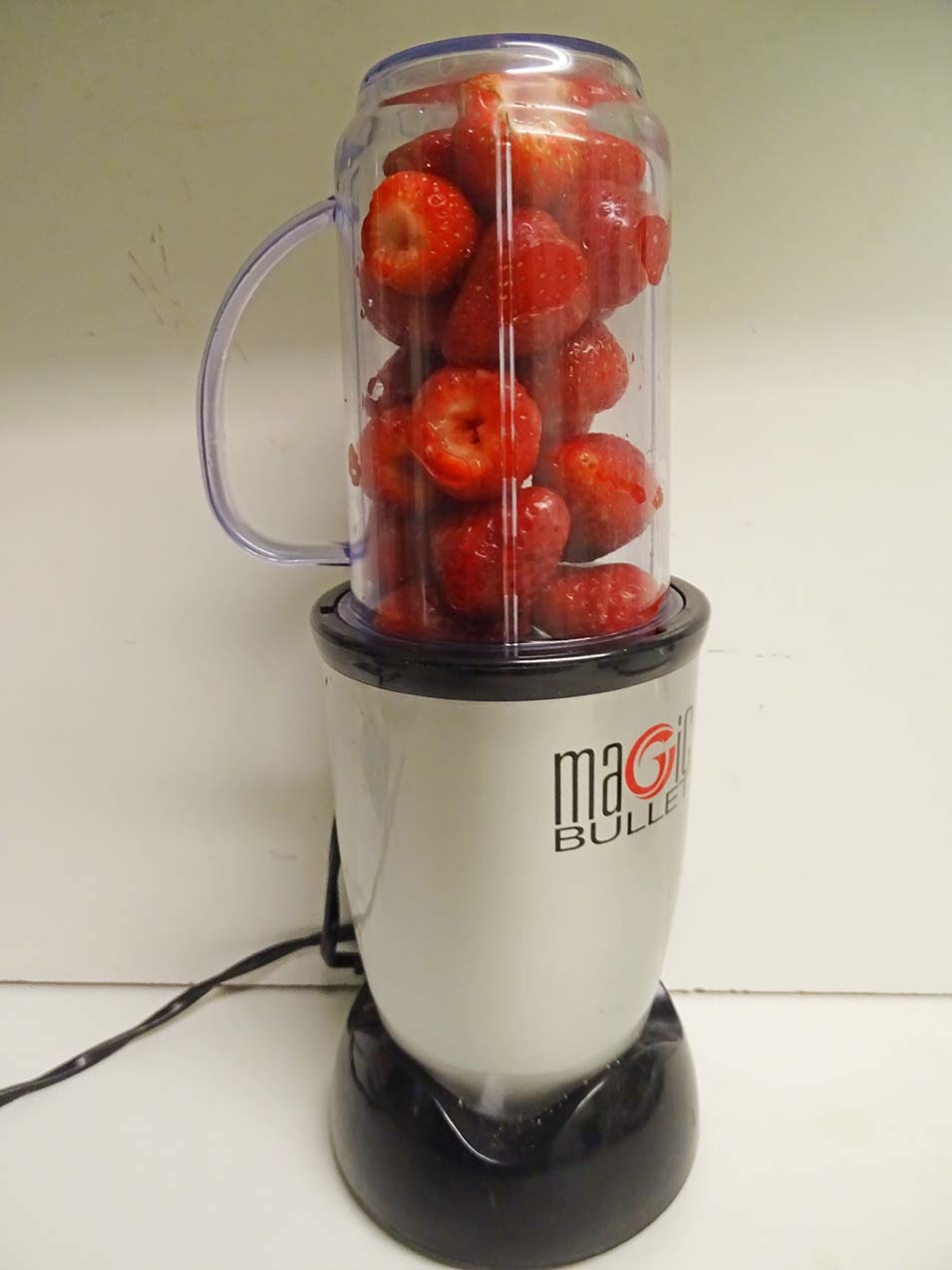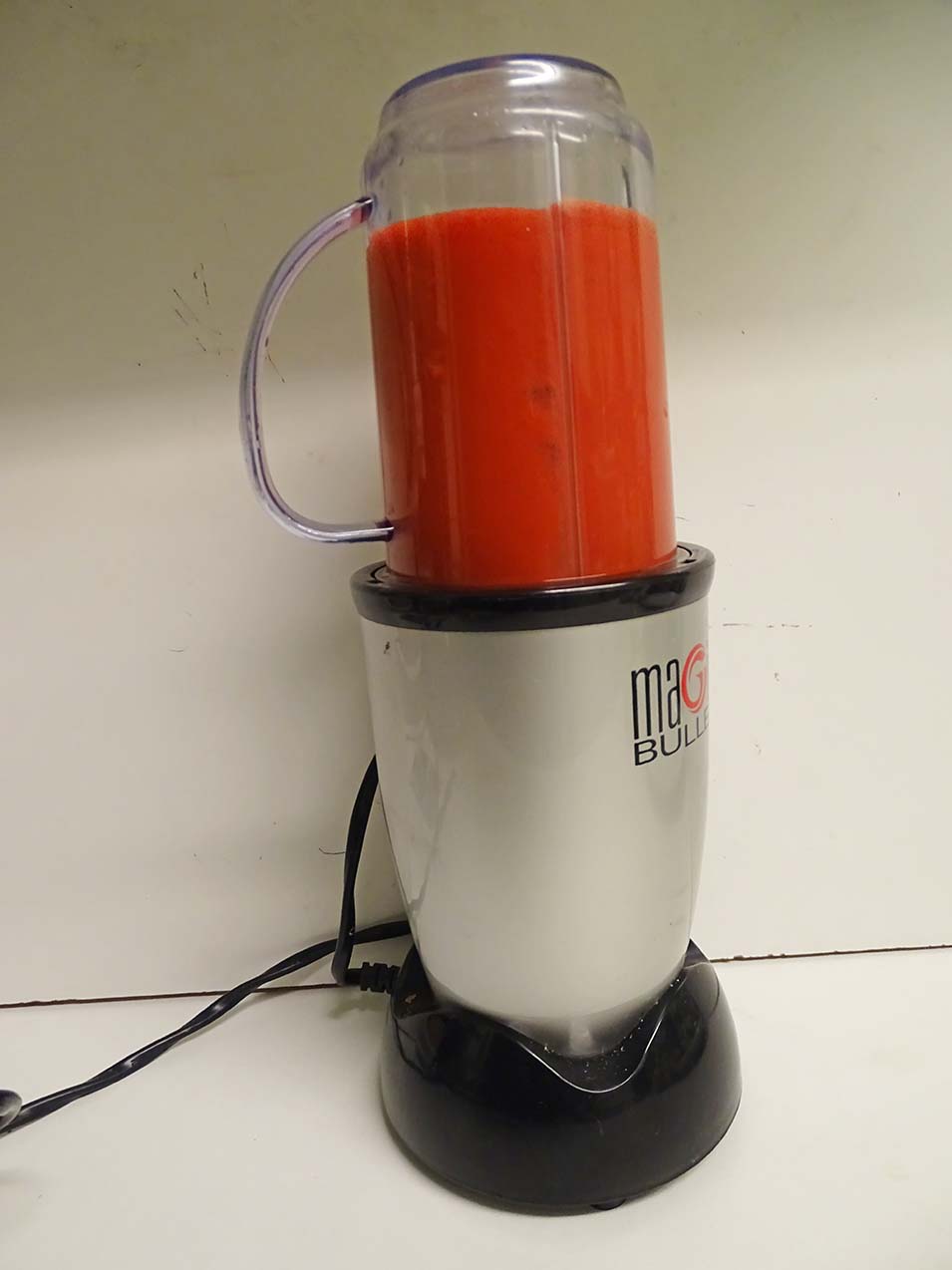 Step 3: Sieve the strawberry puree.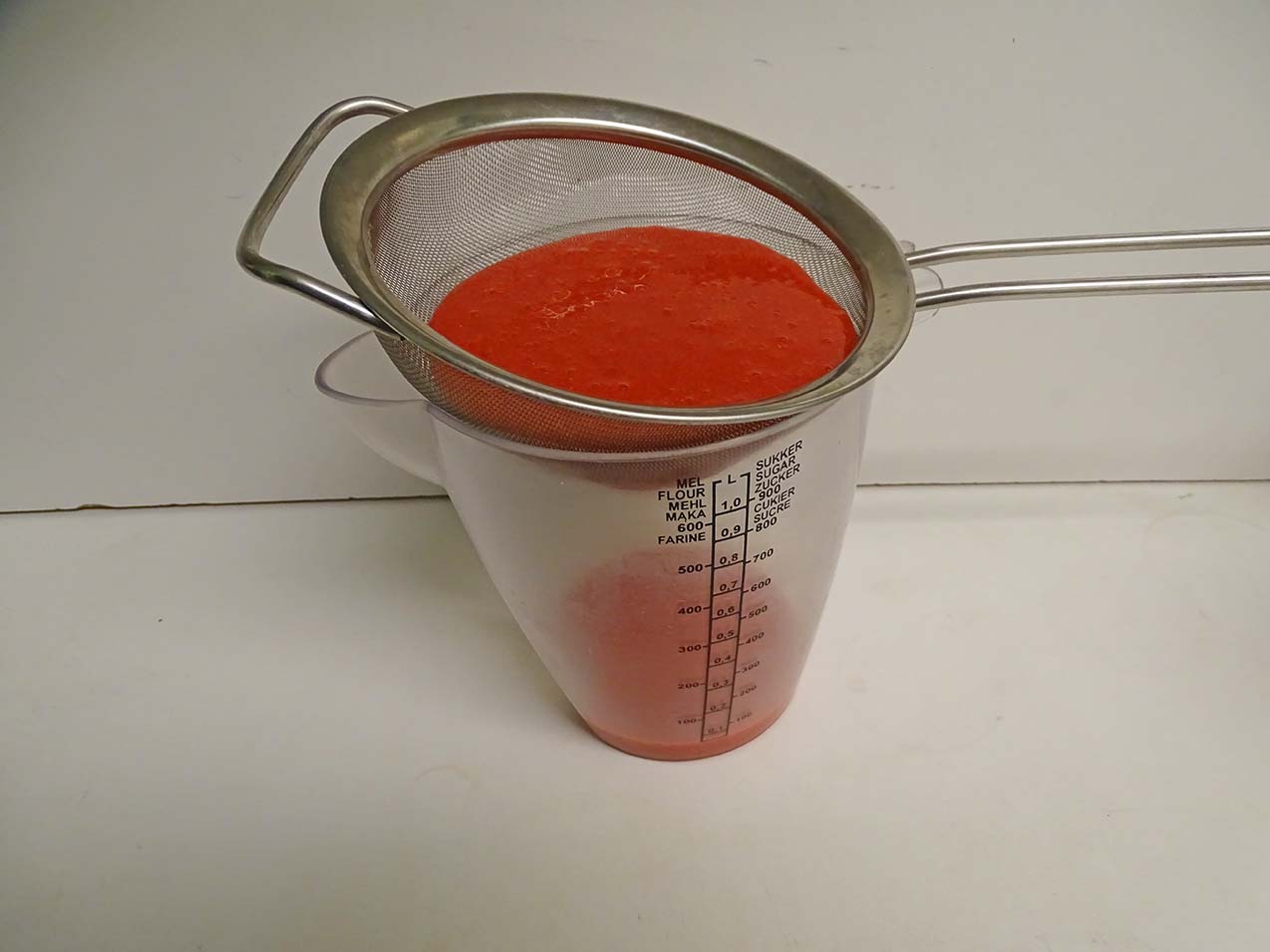 Step 4: Dissolve the gelatine in the hot water.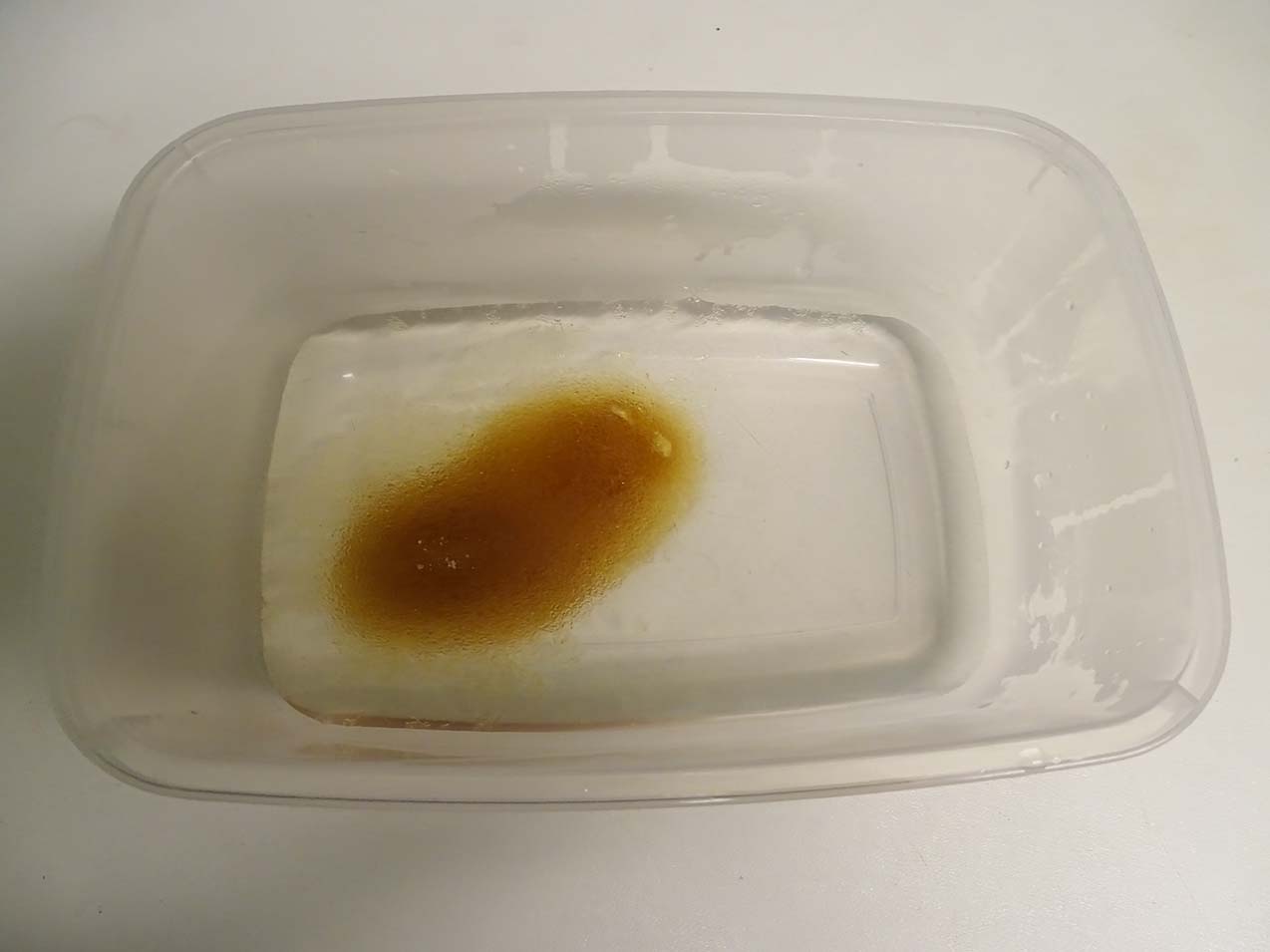 Step 5: Gently stir the dissolved gelatine into the strawberry puree. Remove the foamy top of the jelly.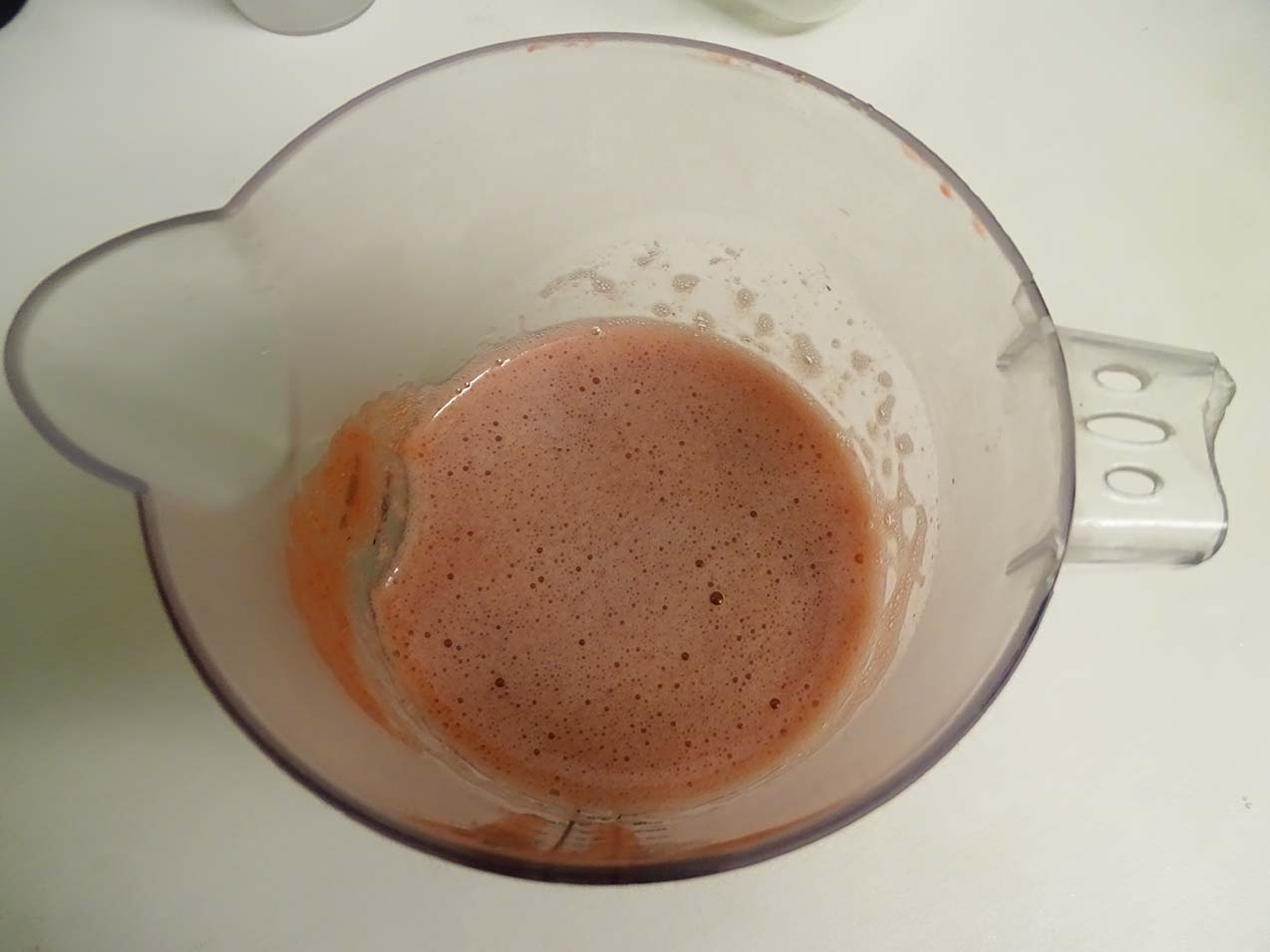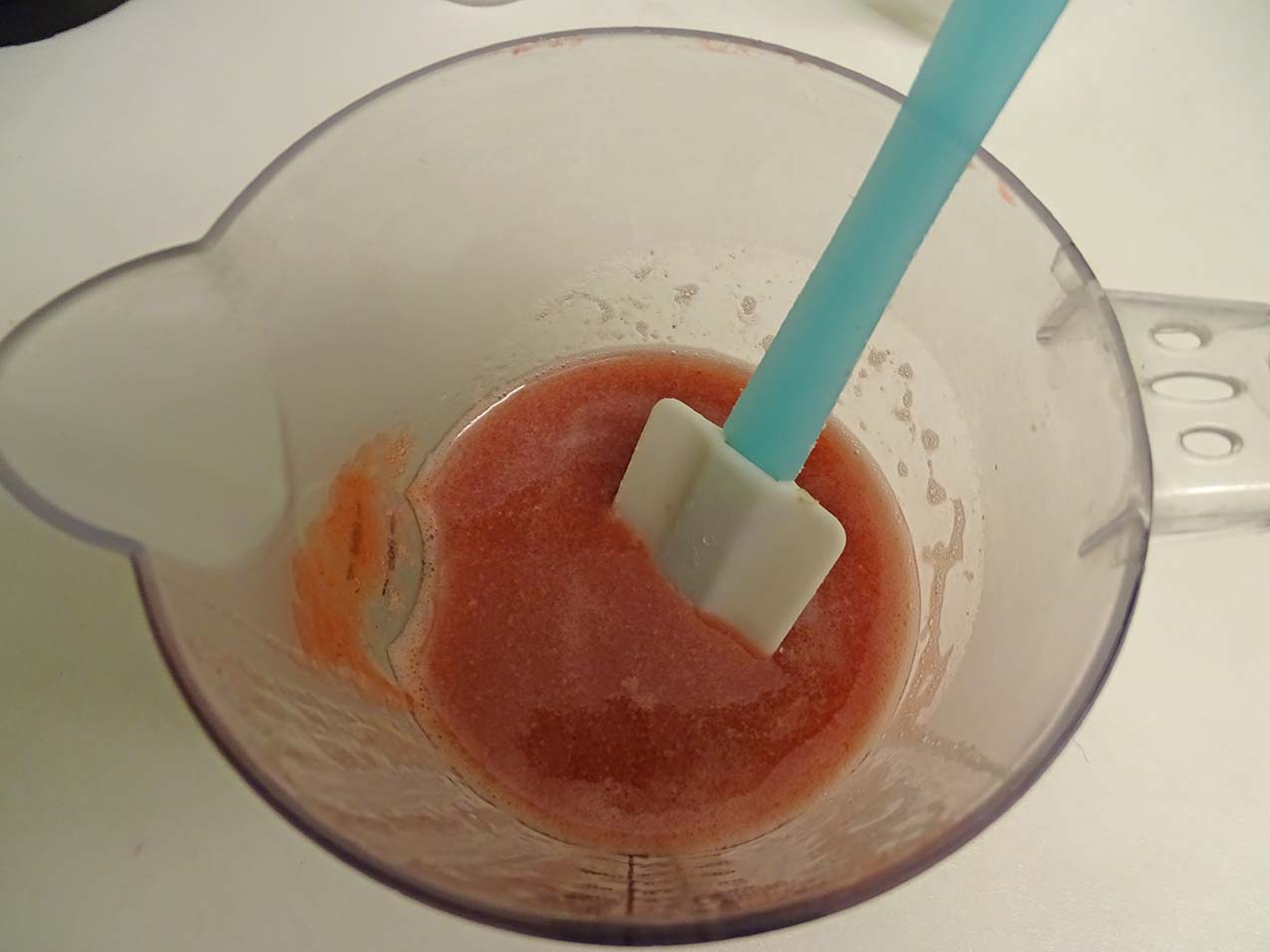 Step 6: Pour the strawberry jelly mixture into a glass and then place the glass in a slanted position to achieve the diagonal jelly style.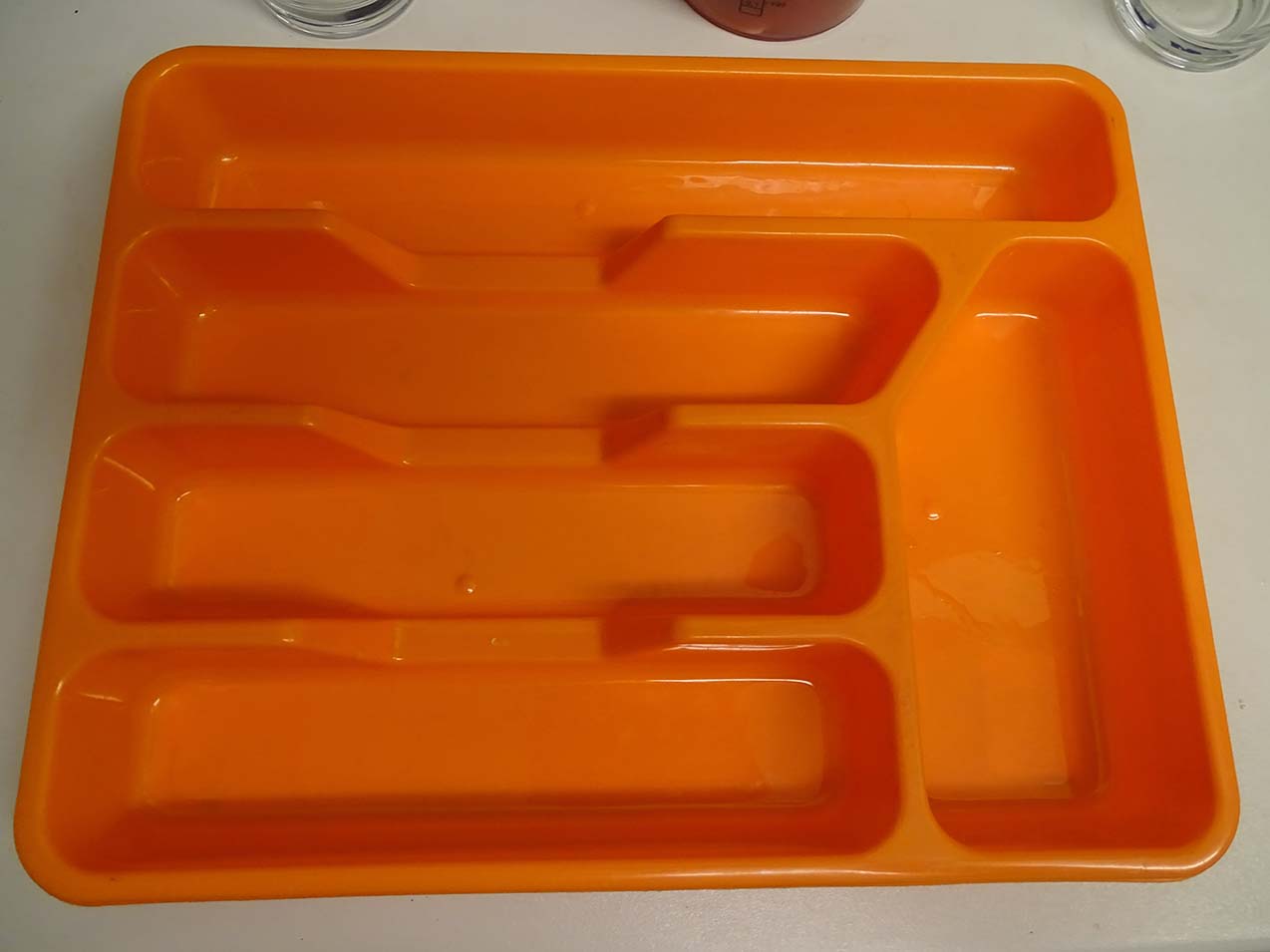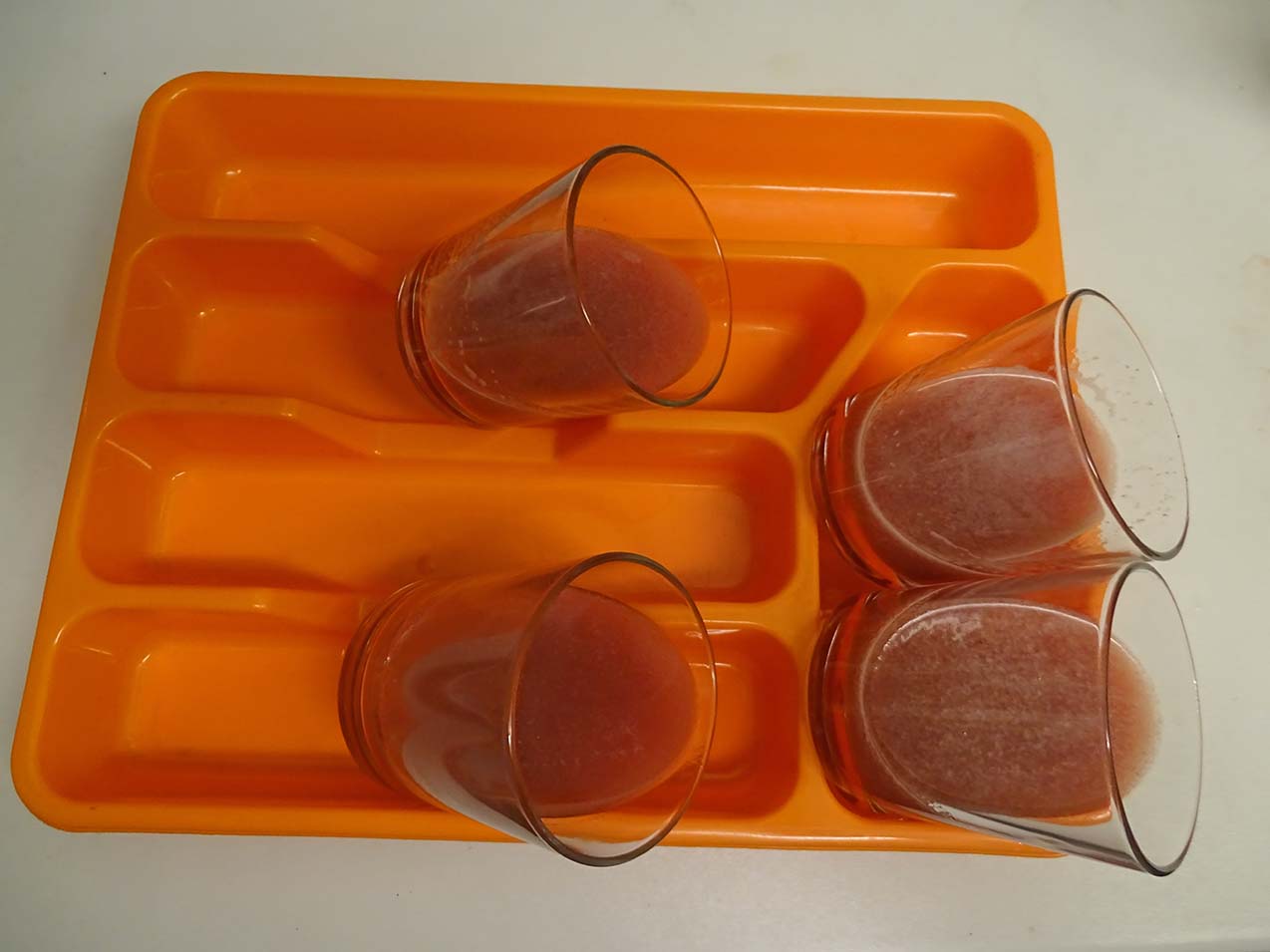 Step 7: Put the strawberry jelly in the fridge to set.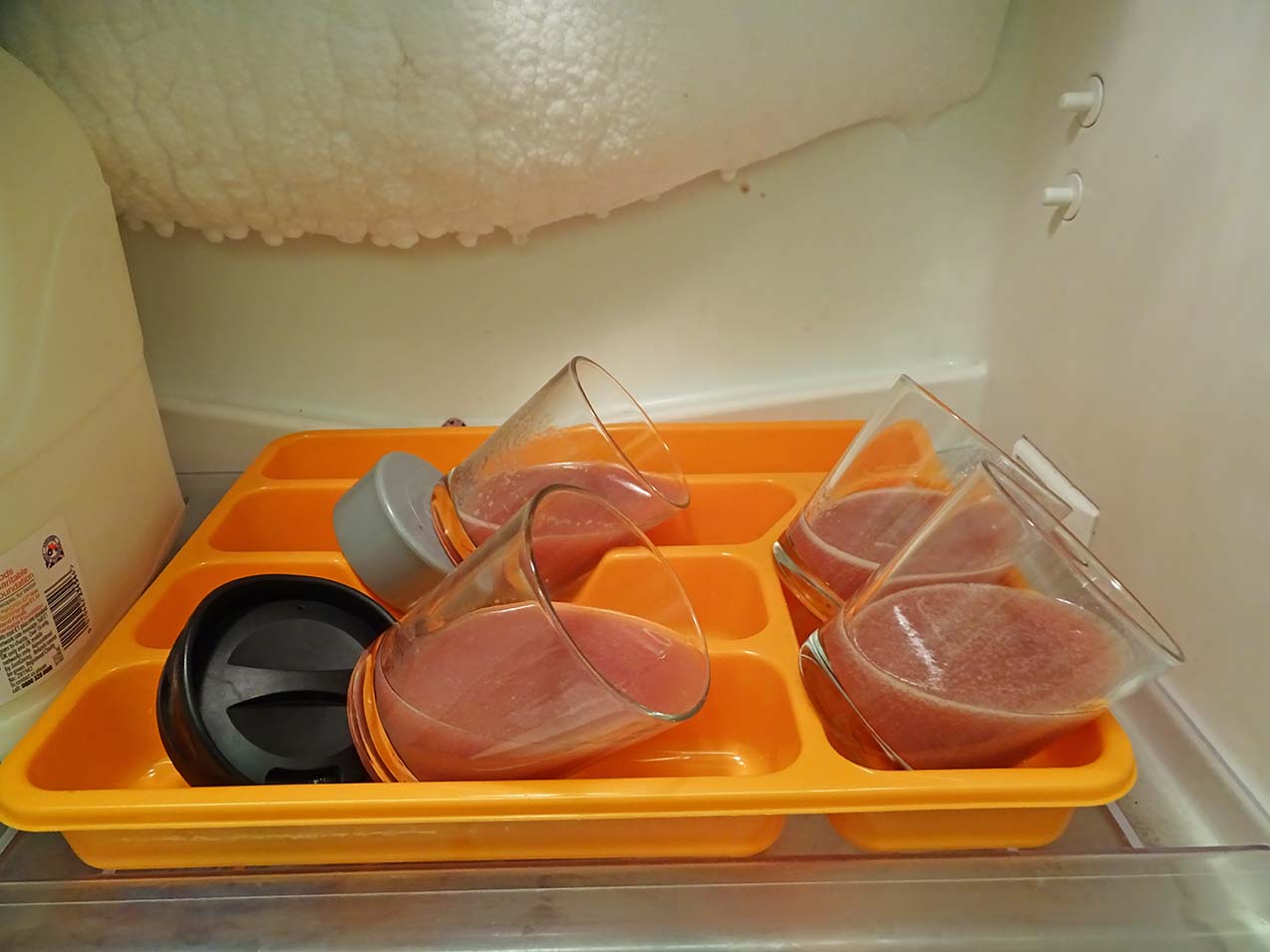 Step 8: When the jelly has set or is firm, bring it(jelly) out of the fridge.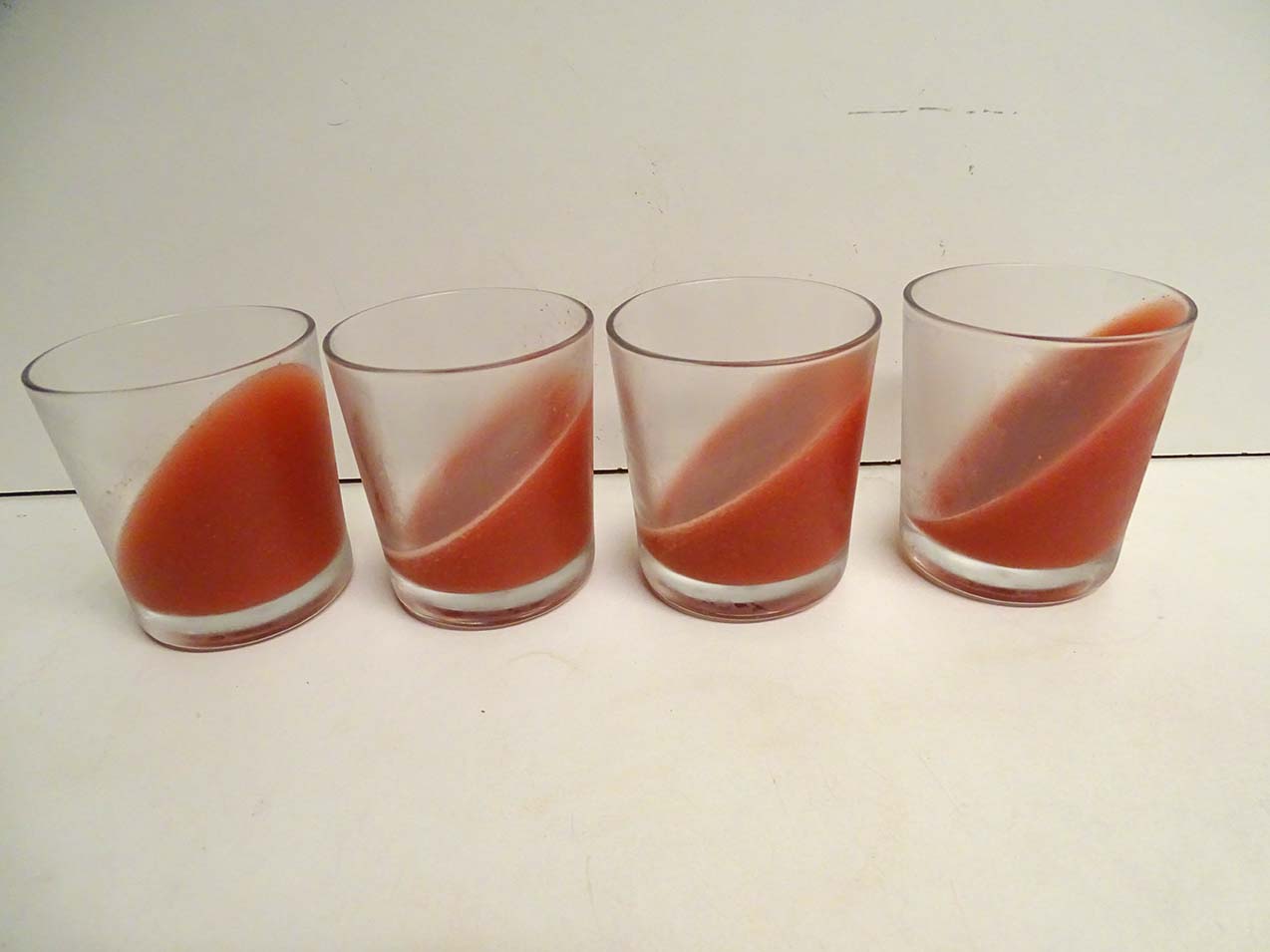 Step 9: Pour yoghurt into a bowl and mix with honey. Pour the yoghurt into the drinking glass containing the strawberry jelly.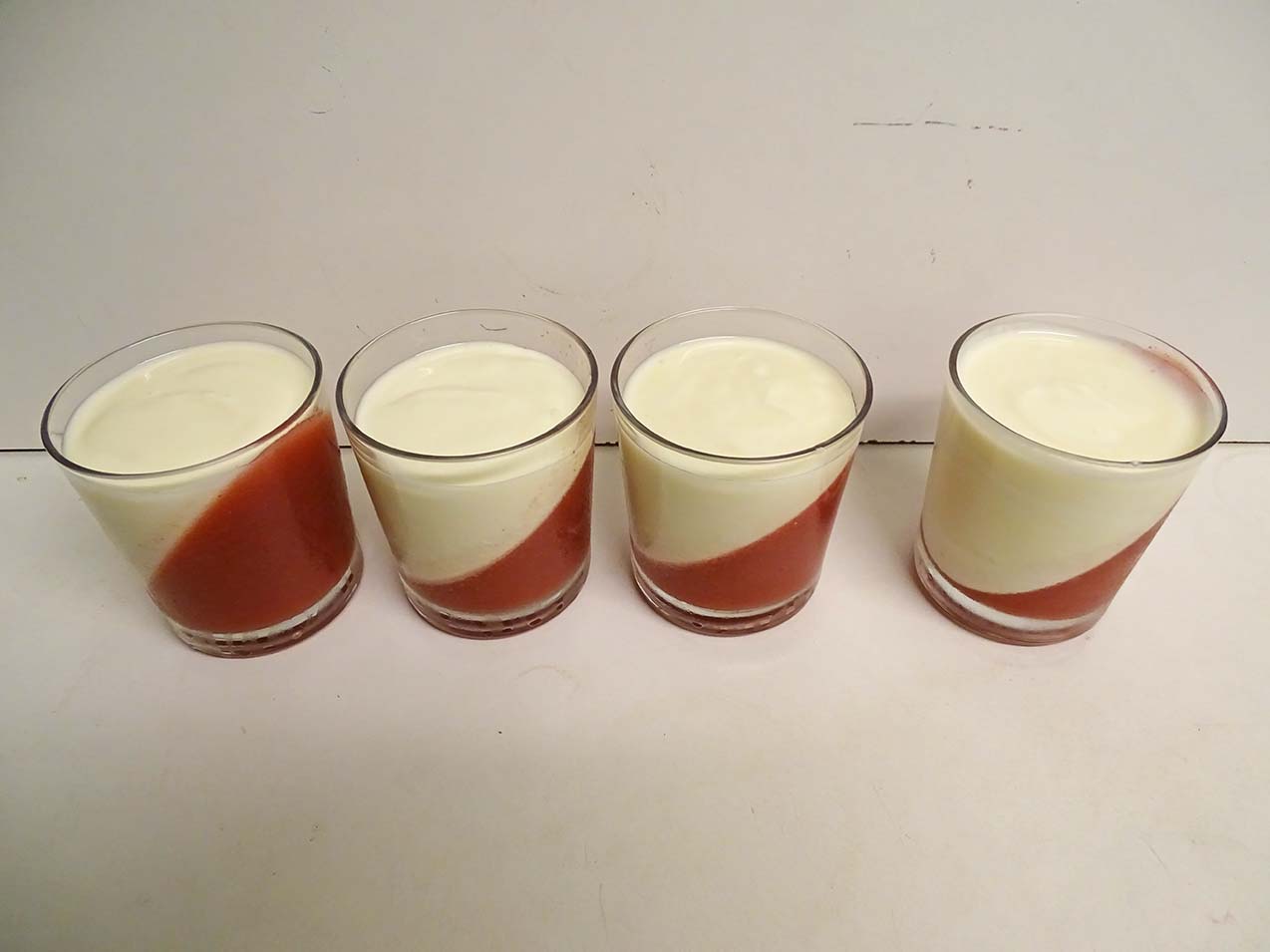 Step 10: Decorate with strawberry halves or fresh whole strawberry or diced strawberries.