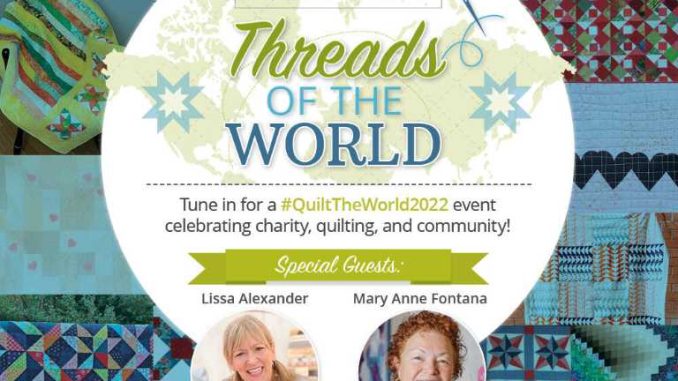 Join AccuQuilt for its #QuiltTheWorld2022 on Tuesday 14th June 2022.
Read the press release
Tuesday, June 14th
12:00PM-1:00PM CST
Tune in for a #QuiltTheWorld2022 event celebrating charity, quilting, and community!
Join us as we celebrate the midpoint of our Quilt the World campaign – where you help us cover the world with donated quilts!
We have some exciting guests us for this fantastic event so don't miss it.
Register now to be included in the giveaways, special deals, useful tips, a free pattern and tons of project inspiration!
Link: https://events.accuquilt.com/aqlivestream061422