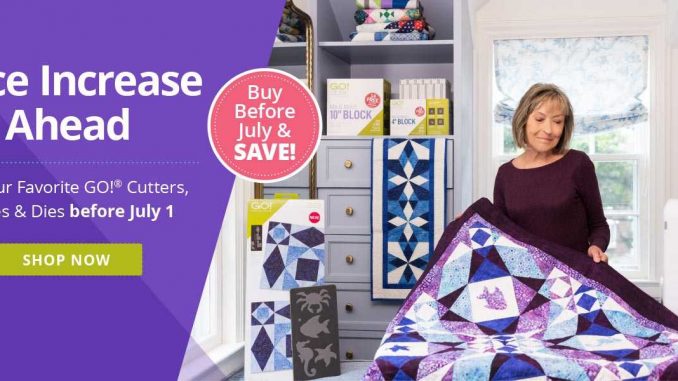 Read the press release
We wanted to let you know that Accuquilt will be increasing our product pricing starting on July 1st.
If you want to take advantage of our current lower pricing, now is the time!
There will be a few promotions to take advantage of before the end of the month, so be sure to keep an eye on our Promotions Page for more info.
Link: https://www.accuquilt.com/special-offers.html