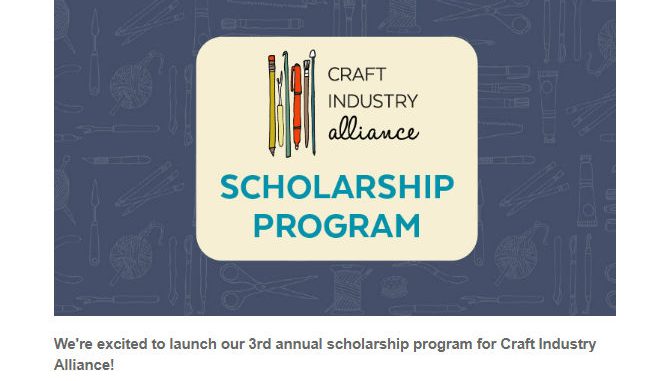 Craft Industry Alliance has launched its annual scholarship program and it is open to craft business owners for application.
Read the press release
Apply now, and help spread the word!
The Craft Industry Alliance Scholarship Program is open
We're excited to launch our 3rd annual scholarship program for Craft Industry Alliance!
Becoming a member of Craft Industry Alliance allows industry professionals to connect with an incredible community of over 1,940 fellow professionals. Access to this network and our full library of educational resources can truly make all the difference when it comes to building a thriving craft business.
Our annual scholarship program will award six craft business owners a 1-year membership (at any level) free of charge.
Please note: scholarships are reserved for business owners who have never been a member of Craft Industry Alliance.
As part of our commitment to creating a culture of diversity, equity, and inclusion within our organization and the crafts industry as a whole, we highly encourage individuals from marginalized groups to apply.
Applications are now open! Apply by July 30, 2022 for consideration for a 2022-2023 scholarship. Scholarship recipients will be notified via email on August 16, 2022.
Link: https://craftindustryalliance.org/the-2022-craft-industry-alliance-scholarship-program-applications-now-open/