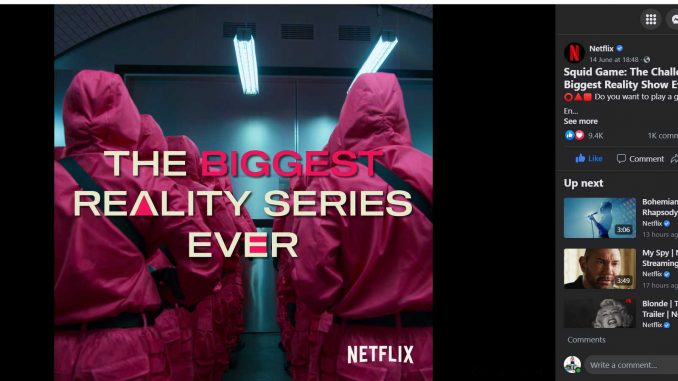 According to Netflix, its Squid Game will become a reality show "The challenge" with 456 players to win $4.56 Million Dollars. You can apply at the link below.
From the screenshot
Squid Game: The Challenge | The Biggest Reality Show Ever | Netflix
Do you want to play a game?
Enter to join SQUID GAME: THE CHALLENGE at SquidGameCasting.com